Greenpeace – 'Save The Oceans' Campaign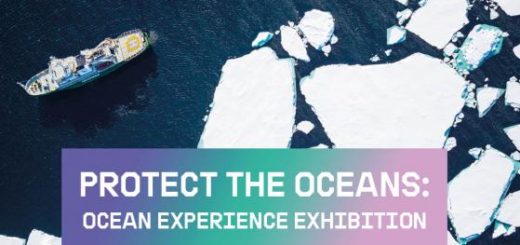 This blog has been written by Sheffield Greenpeace volunteer Dawn Spier, to introduce their latest campaign.
The global oceans cover more space on our blue planet than all the continents combined. These waters beyond national borders contain the highest and longest chain of mountains anywhere on our planet, ancient coral reefs sustaining some of the oldest known lifeforms, and trenches deep enough to hold Mount Everest. They're the highways for whales, turtles, albatross and tuna travelling thousands of miles. These vast blue worlds are home to a greater diversity of creatures than tropical rainforests, including mysterious animals that can live for hundreds of years.
Not long ago the oceans were thought to be too vast to be permanently damaged by human actions. But the risks posed by overfishing, deep sea mining and pollution, coupled with the growing pressures of climate change and ocean acidification, means that ocean life is more threatened than ever before in human history. To compound matters , the vast majority of these oceans are left unprotected and open to exploitation. Some countries and companies want to exploit them further but we have a chance to protect them.

   We need  the importance of the ocean, as an integral part of the Earth's climate system to be stressed at the Global Ocean Treaty at the UN in March 2020 to ensure the integrity of ocean and coastal ecosystems in the context of climate change. So we're invited you and our local MPs  to the Stanley & Matilda Studio on Saturday the 18th of January from 2-4 pm so we can express how much we care about our oceans and want to protect them and request through our MPs that Boris Johnson sends a strong representative to the UN treaty to give our oceans and its inhabitants the best protection possible when formulating the treaty. We also have some stunning photography from Greenpeace's latest Ocean Voyage to display for you and some Virtual Reality headsets with footage of fabulous marine life and scenery. There will also be a presentation from one of our wonderful Greenpeace speaker volunteers and other activities throughout the event.
This event takes place in the afternoon of Saturday 18th January at 'Stanley and Matilda', Rivelin Works, 46B Sidney Street, Sheffield S1 4RH. You can find out more about the work Sheffield Greenpeace does here and here. You may also be interested in looking at the 'Greenpeace Film Festival' which allows people to watch 15 films online for free between 13th and 27th January. Find the page to this here.