Paul Blomfield MP pledges support to South Yorkshire Fossil Free campaign
Paul Blomfield has offered his support to a regional climate change initiative that is calling for South Yorkshire Pension Authority's £9 billion pension fund to cut its £480 million investments in oil, mining and gas stocks. Paul has campaigned on climate change and environmental issues since being elected in 2010.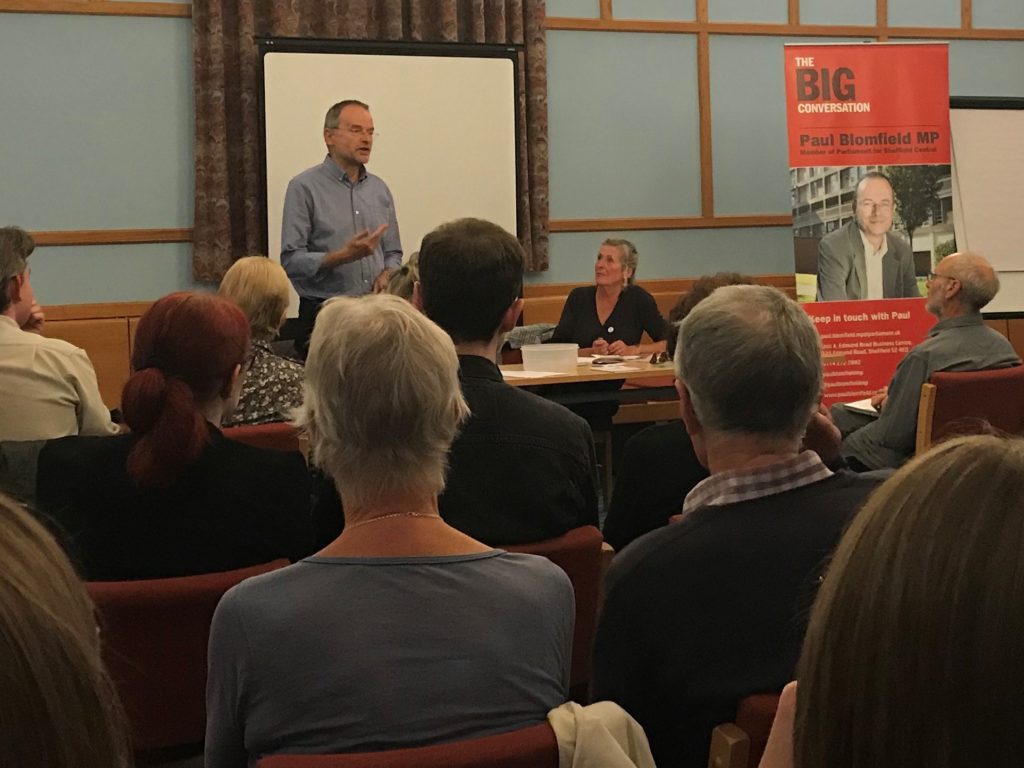 The Labour MP is also one of more than 300 MPs and former MPs from across the political spectrum backing Divest Parliament, a national campaign which is putting pressure on the MPs' Pension Fund to divest from fossil fuel companies, including BP and Royal Dutch Shell.
Mr Blomfield said: "We are facing a climate emergency, as both Parliament and Sheffield Council have recognised. We need urgent action to end the use of carbon-emitting fossil fuels and it makes no sense to be investing in this damaging sector. Public bodies should be showing leadership. That's why I've backed the 'Divest Parliament' campaign for the Parliamentary Pension Fund to end investment in fossil fuels, and I'm pleased to see there's a campaign on the South Yorkshire Pension Fund too. It would be a great step if all those involved in running the fund, and those who'll benefit from the pensions, could agree this step."
Sean Ashton, from South Yorkshire Fossil Free, added: "We thank Paul Blomfield for showing climate leadership and understanding the importance of keeping fossil fuels in the ground.
It is increasingly clear that investments in fossil fuel companies are incompatible with the UK government's commitments under the Paris climate change agreement to limit global temperatures to 'well below' two degrees centigrade. South Yorkshire Pension Authority could better invest this money locally in socially relevant schemes and infrastructure such as housing, energy efficiency or renewable energy.
South Yorkshire Fossil Free will be contacting local MPs, councillors and others to encourage them to back our campaign. We want the pension authority to be in no doubt that the public want them to change their investment strategy to be in line with the low carbon future we need to tackle the current climate emergency."
Members of the South Yorkshire Pension scheme can write to the Chair of the pension authority, Councillor Mick Stowe, asking him to argue for divestment.  If you are not a member of the scheme, you can write to your local councillor or MP and ask them to take this issue up for you.