An invitation from Rotherham Climate Action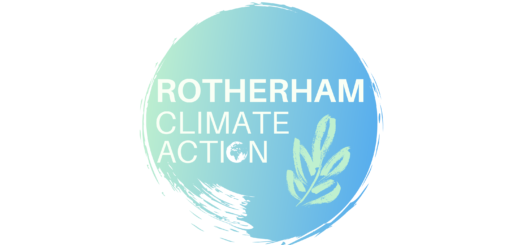 Whether it's recycling or signing a petition, everyone has their own journey on making a difference to protect our planet. Rotherham Climate Action's goal is to give people the tools, knowledge and motivation to act more sustainably, in order for our planet to become a better place for future generations.
Rotherham Metropolitan Borough Council declared a climate emergency in October 2019 but are still yet to put together a "Carbon Action Plan", although members of Rotherham Council agreed a target at a virtual meeting in June to reduce the council's carbon emissions to net zero by 2030, and the borough by 2040. This plan – which Rotherham Climate Action hopes to be involved with, may include a number of measures including waste reduction, promoting public transport, walking and cycling, and energy efficiency improvements.
Now more than ever, it's key to think about the environmental, social and economic aspects of our actions, in an attempt to Build Back Better and work towards a post Covid shockproof economy which can fight the climate crisis. There is strong public support for a fundamental rethink, a substantial majority want big or moderate changes in the way the economy is run, while only 6% are opposed to change (Source: The Guardian)

Get Involved: At the moment Rotherham Climate Action is in the process of engaging others with the hope of holding an event to discuss what their priorities should be, and how to collaboratively work with other organisations and individuals. Rotherham Climate Action will link up with local politicians to help steer government level decisions, whilst also providing tips to help individuals, families and homes become more eco-friendly, and also save money.
Rotherham Climate Action particularly welcomes a diverse make up, the younger generation, business owners, parents, and others, who together can help Rotherham Build Back Better. For regular updates and volunteering opportunities sign up to Rotherham Climate Actions' mailing list by visiting them on social media or sending an email:
Twitter – @RotherhamAction
Facebook – @RotherhamClimateAction
Instagram – @RotherhamAction
Linkedin – Rotherham Climate Action
Email – rotherhamclimateaction[at]gmail.com