South Yorkshire Pension Authority commits to net zero by 2030
Hot of the press! At it's board meeting this morning, South Yorkshire Pension Authority (SYPA) committed to be net zero carbon by 2030 with officers tasked with producing a route map on how to get there within the next 6 months.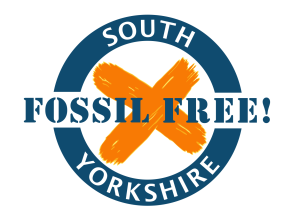 Several of the councillors on the board made impassioned speeches stating the need for urgency to avert a climate catastrophe and to protect the planet for future generations. Councillor Teal and Councillor Sangar also led a debate questioning the impact and success of engaging with fossil fuel companies in terms of getting them to act on climate change. Although some of the oil majors are making small concessions it was pointed out that Shell would still be progressing 35 new fossil fuel explorations by 2025.
As a result of the debate, and with no dissenting voices at the meeting, it was agreed to change the original proposed target of 2050 for net zero in the climate policy to 2030. It was also agreed that if it can happen sooner then that would be desirable.
South Yorkshire Fossil Free! would like to thank the councillors on the board for their leadership, and for their commitment to making decarbonisation of the fund an urgent priority. We would also like to thank all the organisations, local MPs, Councillors and individuals who helped to bring about this outcome.
It was also voiced at the meeting that other members of the Border to Coast Pension Partnership were likely to be supportive of moves to decarbonise the funds and should respond positively to South Yorkshire's lead.