Lottery Project: May 2021 Update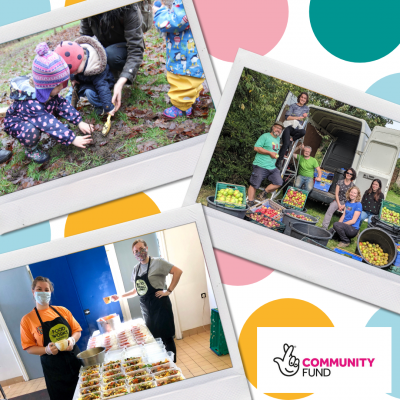 Back in 2020, SCA found out that we were successful in our bid to the National Lottery's Community Fund. We received funding to pilot a development project, aiming to inspire and enable people across South Yorkshire to take climate action. 
The project now has a name: Can Do South Yorkshire. We are using the tagline: Connecting people, nature and climate. We are hoping to launch the project in the next month so that our partners, allies and everyone across South Yorkshire can get involved in our exciting events programme. 
In this blog post, we'll be sharing our latest update from Can Do South Yorkshire. 
We have been working with Diva Creative to create the project logo and website.  The site will feature events; success stories of partners and the wider public; how to reduce emissions at home, in your community, at work; and how to get involved with partners' activities. The aim of the website is to be South Yorkshire's digital climate hub, a place where people can learn how to take action against the climate crisis and influence systemic change.
Thanks to lots of productive and inspiring conversations with partners, the public engagement programme is now really taking shape. 
The first public event began with A Bit of Earth, a community listening and participation project led by The Bare Project in collaboration with Festival of Debate. This project was open to residents of Sheffield, Barnsley, Rotherham and Doncaster, inviting them to share stories of green spaces which kept them going during lockdown, in return for seeds to plant in a community garden near them or in their own space.
On 22nd April, Rachael Hand and Gareth Roberts took part in an event organised by South Yorkshire Community Foundation, for businesses to address what South Yorkshire needs to do about climate change.
From 28th April for six weeks, a group of Architecture students from the University of Sheffield have been collaborating with SCA as part of their
Live Projects
. They have set up a Climate Action Centre on the Moor in Sheffield, and have been having some really productive chats with the public about what they would like to see in a climate action hub in South Yorkshire. You can keep up to date with the project by following them on
Instagram
.
On 5th May, Sheffield Sustainability Network held a
Pathways to Net Zero
practical advice and networking event for businesses. This event was based on the Arup report commissioned by Sheffield City Council. Business collaboration will be vital as Sheffield makes plans to become net zero by 2030.
Other activities in the pipeline include (but are not limited to!) South Yorkshire Schools' Climate Conference (5 – 7 July), cycling activities, outdoor sensory play, community gardening, growing, harvesting and feasting, Green Doctor Energy Efficiency surgeries, carbon literacy workshops, a month of business events, democracy workshops, an arts and culture climate gathering, tree planting and an air pollution light installation.
Keep an eye on our social media so you don't miss any updates!