Stitches for Survival: Mass-craftivism to put the Earth centre-stage at COP26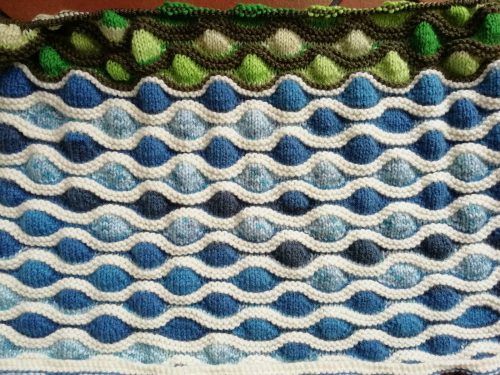 Craftivism – what's it all about?
At SCA, we believe that there is space for everyone in the climate movement, no matter what your skills and hobbies are. No matter how you engage with the climate emergency, whether it is through marching in the streets or speaking to your local politicians, there are many creative ways you can get involved. So, what if we told you that arts and crafts have a role to play in putting pressure on our politicians to take urgent climate action? The 'Stitches for Survival' campaign brings together artists and craftspeople from across the country to make a 1.5 mile-long banner to be displayed in Glasgow at the time of the COP26 conference, which sees the world's politicians gather in one place to talk about the climate.
The 1.5-mile long banner symbolises the need to keep global temperature growth to 1.5°C above pre-industrial levels – something almost all the countries in the world signed up to in the Paris Agreement in 2015, but on which they have so far failed to take sufficient action.
As Stitches for Survival say, ''This last year has shown how radically our lives can change overnight when the political will is there and people take responsibility. It is time to act with the same urgency on the climate and ecological crisis!'' We hope that showing the time and care taken to form this banner will prompt politicians to act, with a strong mandate from their citizens.
How does the Stitches for Survival project work?
The idea is that local groups come together, with individuals making a panel each on an agreed theme, or just in the blue & green requested by the organisers, and that these panels are sewn together into a banner. This will be displayed locally where possible and then sent off to the Glasgow coordinators to become part of the big banner. During the conference, the campaigners will display the banner near the SECC conference centre where the talks are taking place. After COP26 the scarf will be repurposed into blankets for refugee communities. Some of the more creative sections will be kept for an exhibition, and be used for ongoing campaigning.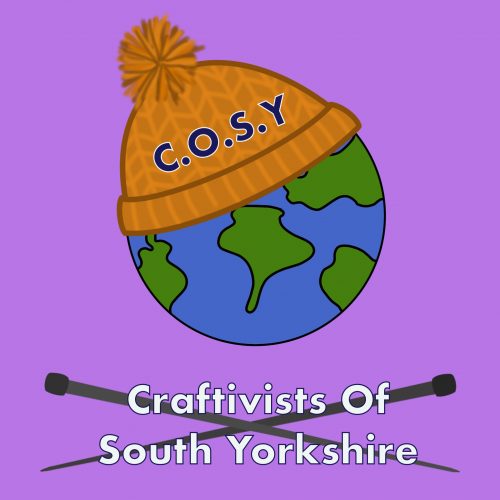 How can you get involved?
Various South Yorkshire groups are already working on this – crafting groups, knit'n'natter groups, book groups, groups linked to libraries – and just groups of friends! Our own Ruth and Anne, of Craftivists of South Yorkshire, can offer guidance and support – find them on Twitter or Instagram or email them on ruthepowell88@yahoo.com or annecoates@hotmail.co.uk.