Activists challenge Dan Jarvis over his green legacy in re-worded pop song
We know that the people of South Yorkshire deserve a better public transport system. From expensive fares to buses that never show up, we all know that there is a lot of room for improvement! SCA has previously called for public control of buses, to benefit people and planet. However, sometimes you need to get creative to make a clear statement, which is exactly what the Better Buses for South Yorkshire team did this week.
Regional Mayor Dan Jarvis was challenged on two different fronts on Monday 24th January 2022 – to take greater control over bus services, and to explain whether sustainability criteria were used in deciding how to invest £170m in local businesses. Protesters took to the streets singing a new version of the Village People's 1978 hit 'YMCA' to make sure their voices are heard loud and clear.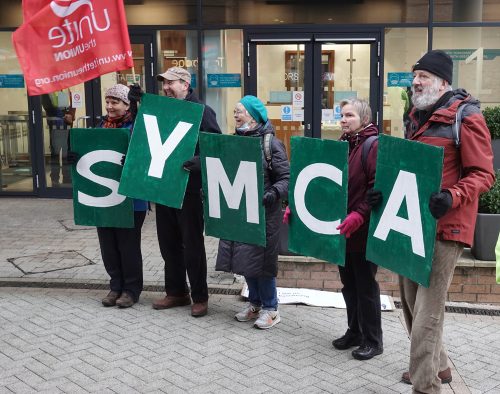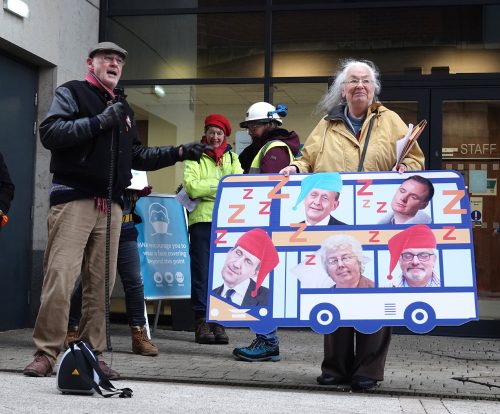 The new version, called SYMCA, directly calls out to Mayor Jarvis to leave a positive legacy, starting with "Hey Dan, what are you going to do?". Monday's meeting of the South Yorkshire Mayoral Combined Authority (SYMCA) was asked:
About fare structures under the 'Enhanced Partnership' model which leaves most decisions, including route changes and bus frequencies, in the hands of the bus companies and
Whether the 7,000 new jobs claimed to be being created by investing £170m in regional businesses will address the climate and nature emergency, and whether the money is being invested wisely in helping the local economy transition onto a sustainable footing.
Speaking on behalf of the Better Buses campaign, Fran Postlethwaite said, "Lives are being wrecked by our failing privatised bus services. Too many people are forced to use cars because buses are unreliable, expensive and often don't go where people need to travel. Congestion and carbon emissions increase, affecting air quality and worsening the climate emergency. Mayor Dan Jarvis promised real change – but he hasn't delivered. His proposed 'Enhanced Partnership' will leave control of routes, timetables and most fares in the hands of the bus companies, whose primary concern is to increase profits. We need SYMCA to commit to franchising as the first step towards a return to public ownership."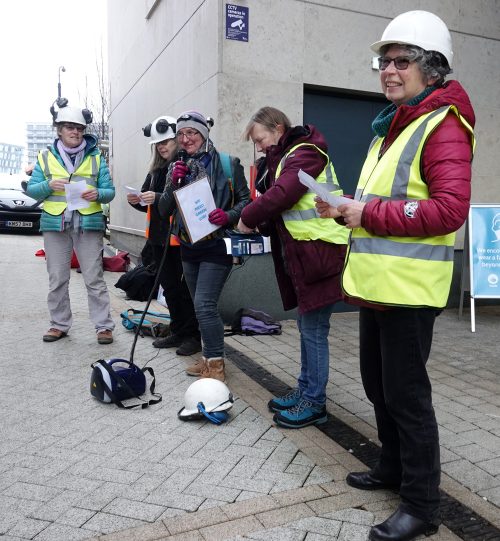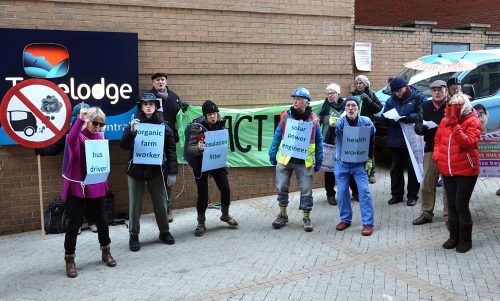 Speaking on behalf of Green New Deal South Yorkshire, Dinah Ward said, "Investing in our region and creating new jobs is exactly what SYMCA should be doing. But in the context of the ever-deepening climate and nature emergencies, we need to make sure that these jobs not only do no further harm, but are part of a project to build a healthy and sustainable local economy. Other regions are a long way ahead of us on this, investing in renewables, insulation and training for the new future – for the sake of our children and grandchildren, we can't afford to let our region fall any further behind".
If you would like to get involved with the Better Buses campaign, find their details on our Groups page.