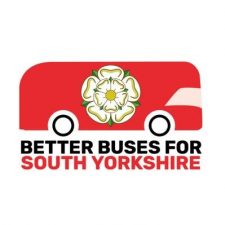 Can you help the Better Buses for South Yorkshire Campaign by sending an email to the candidates for South Yorkshire Mayor?
The new Mayor will face two emergencies: the cost of living and the climate crises. A single policy could address both: bringing buses into public control.
With local services under local control, the Mayor could simplify tickets, lower costs, and integrate services. We want the candidates for Mayor to promise an accountable, prompt, and transparent decision on bus reform in their first two years in office, by making the Better Buses Pledge.
You can help by clicking this link to send an email to each of the candidates to ask them to make this pledge:
https://weownit.org.uk/demand-the-next-mayor-makes-the-better-buses-pledge
Let's show the new Mayor how important this issue is for our communities. Thank you for your support!