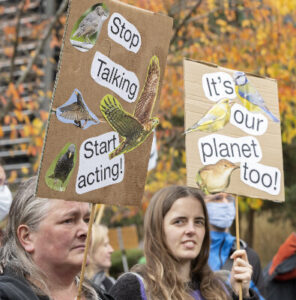 Apply to be a Community Campaigner with the RSPB
The RSPB is the UK's largest nature conservation charity. They're launching a new pilot project to explore how we can engage more local communities in their campaigns:
"We're hoping to recruit a passionate volunteer Community Campaigner in Sheffield, who we will support and train to develop an RSPB directed campaign in their local community. We'll link them to a network of other campaigners from across the UK, providing a space to share tips, ask questions, and celebrate campaign wins together.
Nature is in big trouble, but we have a plan to save it. Our plan has people at the heart of it – local people coming together in their communities to campaign to protect nature on their doorsteps."
Applications for the volunteer Community Campaigner position are open here until 13 May 2022. Follow the link for more information.