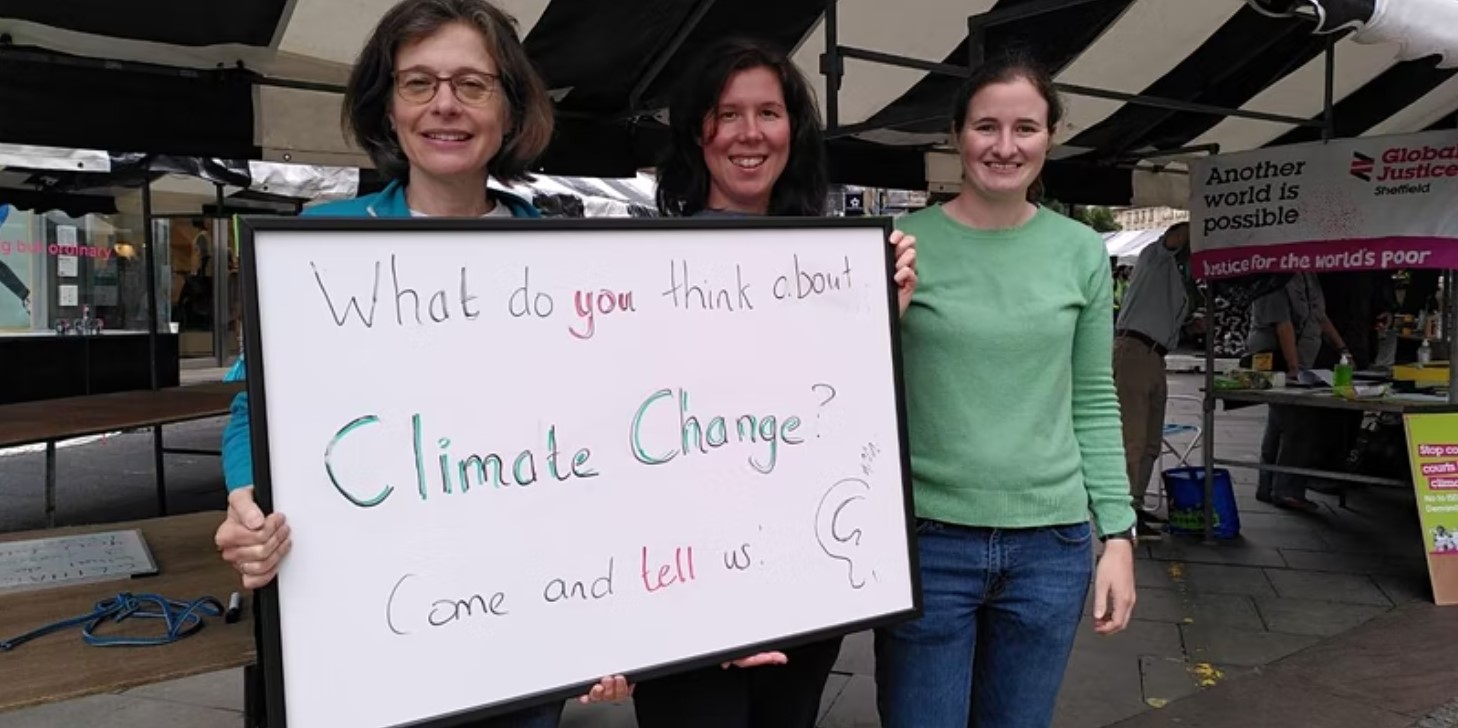 An Introduction to the Barstool Project
A workshop for people already engaged with the climate crisis who want to better their dialogue skills with people not in the "green bubble"
About this event
The Barstool Project is a strategy for bringing the topic of climate change out of the activists' sphere and into the wider public. This workshop will be of particular interest to people already engaged with the climate emergency who want to:
• Improve their climate communication skills, especially "active listening"
• Find out what people outside our "green bubble" think about climate change
• Encourage people who might not normally engage with the issue to do so
Facilitators: Kathy Aston and Lauren Jones, founder members (with Nick Nuttgens) of the Climate Communications Hub
After the session, you will be invited to join Lauren and Kathy on a Barstool outing, where they will be encouraging members of the public to tell them what they think about climate change.
Why are we running this project?
It's easy for environmentalists to forget that climate change is not high on everyone's agenda, for all sorts of reasons. Many ordinary people are too busy managing the stresses and strains of daily life to have the "head space" for climate change. They may have very different views on the issue to our own. Or they may simply never think or talk about it. So how can activists get a sense of how most of our fellow citizens feel about climate change? And how can we get people to engage with the problem if they aren't already interested?
The Barstool Project aims to address both these questions. In a Barstool event, activists set up chairs or stools in a public place and invite passers-by to give their personal responses to three simple questions about their feelings on climate change, with minimal interruption. As the aim is to listen respectfully and without judgment, in our workshop we will be looking at some of the principles of good climate communication, including listening actively, acknowledging people's feelings, not being judgemental, finding common ground or values, and learning from the other person. You will have opportunities to practice Barstool conversations in a safe environment through role-play. After the session, if you wish, you can volunteer to join Kathy and Lauren on a Barstool event at one of a number of dates in the summer.