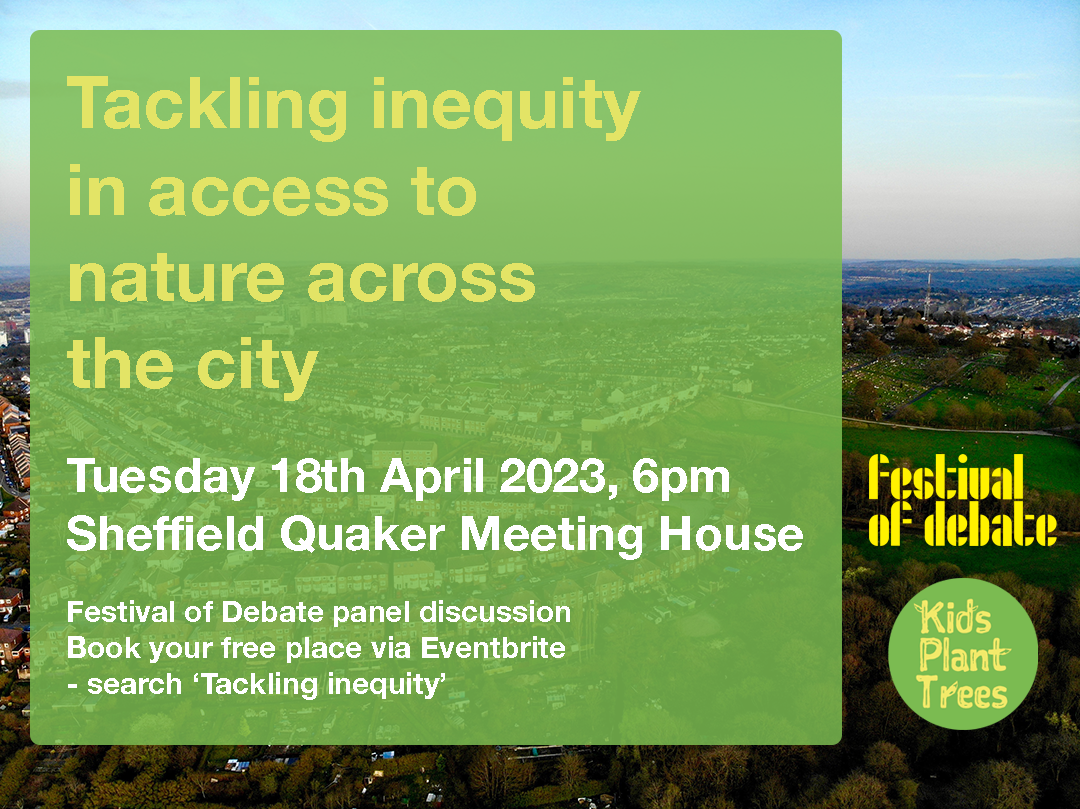 Tackling inequity in access to nature across the city
It's really important to us here at Kids Plant Trees to ensure all children have equitable access to quality green space in Sheffield and beyond. So on that note, we're hosting an event for the Festival of Debate at Quaker Meeting House on Tuesday 18th April at 6pm.
We're hoping for a lively panel discussion that explores how together we can tackle inequality in access to nature across the city. We have some great experts on the panel including Maxine Greaves from Sheffield Environmental Movement, Ted Talbot from Green Estates and our very own non-exec director and female wellbeing specialist Rachael Smith.