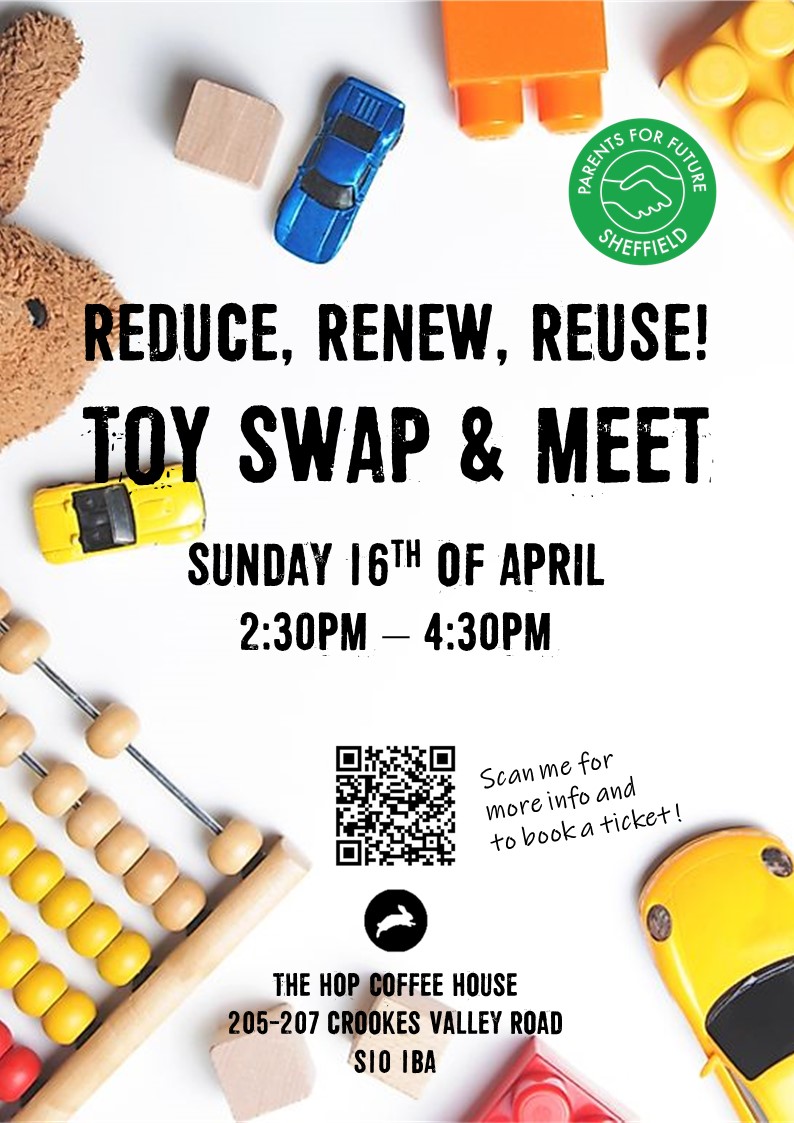 Toy Swap and Meet
Join us for Parents for Future Sheffield's inaugural event, a toy swap!
Bring up to five toys your child no longer plays with and swap them for new, pre-loved ones.
You can also learn about Parents for Future's Sheffield chapter and have a chat with members about getting involved.
Sunday 16th April, 2:30-4:30pm, The Hop Coffee.
Free tickets and all the details available on Eventbrite:
https://www.eventbrite.com/e/toy-swap-tickets-580420853397