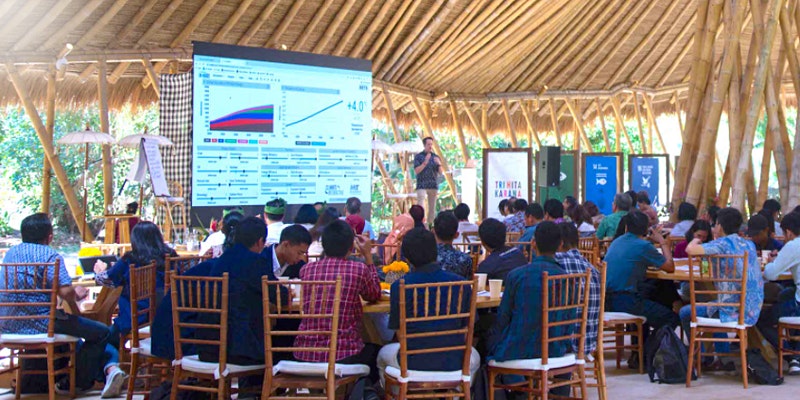 An introduction to En-Roads, the Climate Change Solutions Simulator
Many people concerned about climate change struggle with the scale and complexity of the challenge and are unclear what interventions will have the greatest impact.
Are you one of these people? If so, this workshop is for you!
During the workshop you will be introduced to Climate Interactive, an independent, not-for-profit organisation named the top US energy and environment think tank by Prospect Magazine.
One of Climate Interactive's flagship tools is a powerful, freely available system simulation model called 'En-Roads'. The tool allows people across the world to design interventions to limit global warming and provides instant feedback on the likely impacts of these interventions. En-Roads is grounded in the best available science and is regularly reviewed and updated.
During this workshop you will have the opportunity to share your thoughts about the climate emergency, interact with the tool, propose scenarios and interventions and develop a personal climate action plan.
No detailed knowledge of climate science is required – the only prerequisites are an open mind, a positive attitude and a willingness to learn.
This workshop will be particularly suited to: young people and students, academic staff, business people, community groups and climate activists interested in creative approaches to climate education and engagement
Workshop facilitator
Chris Cutforth is an educator and researcher at Sheffield Hallam University specialising in sport management and development. In his spare time Chris is training to become an ambassador with Climate Interactive, an international network of volunteers dedicated to encouraging climate dialogue and spreading data-driven climate insights across the globe. In that sense Chris is not a climate expert, more a fellow traveller on the climate journey who is keen to deploy his skills and share and discuss climate insights with others.