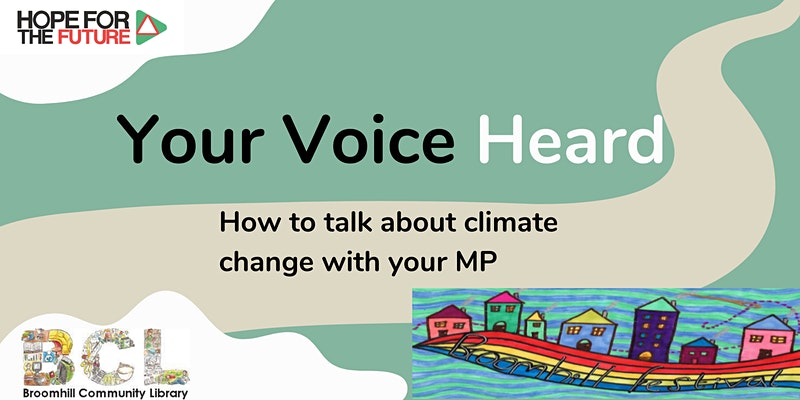 Broomhill festival: How to talk about climate change with your MP
Building MP relationships for effective change: climate communications training with Hope for the Future
As part of the Broomhill festival we are providing free relationship-building training to provide you with the tools to communicate the urgency of climate change to politicians and decision-makers.
Hope for the Future is a climate charity which works to equip communities, groups and individuals across the country to communicate the urgency of climate change with their local politicians. Our vision is to see communities and their elected representatives across the UK come together to take decisive action on climate change.
Based on our 8 years of experience engaging MPs, this training provides you with the skills to build strong relationships with your elected representatives on climate change, whether you've never engaged your MP before or if you're a seasoned campaigner.
There are limited tickets for this training so please do sign up in advance!