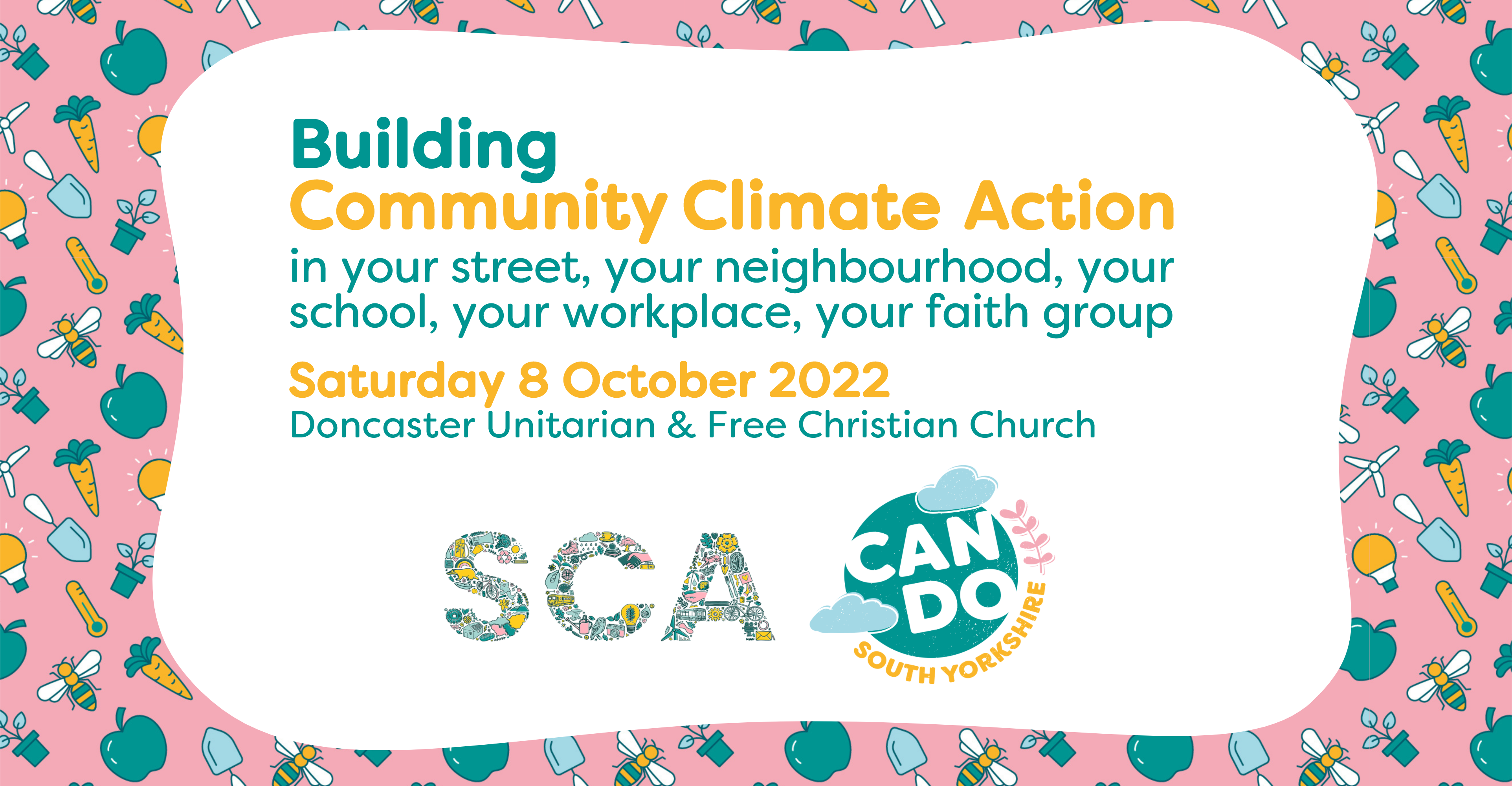 Community Climate Action in Doncaster
Want to do something practical and positive about the climate and nature emergencies in your community?
We all know we need serious, systemic change to address the climate and nature crises, but there are direct practical things we can do as communities too. This could be sharing and re-using things beyond just recycling, planting trees and bushes, increasing biodiversity in existing green spaces, organising a community charging point for electric vehicles, inviting a speaker to talk to local residents about effectively insulating their homes, etc.  
Join us between 2 – 3.30pm at the Unitarian Church on Hall Gate on Saturday 8 October. We're inviting community groups from all across Doncaster to get together and share ideas. Hear what others are already doing, and tell the rest of us what you are up to – or would like to do.
SCA is also creating an online hub for community groups in South Yorkshire to capture these ideas and build a much bigger resource over time. If you'd like to hear how that is intended to work, and say what you would like to see it provide, come along and talk to the people involved.
Hosted by the Unitarian Church, Artbomb and the South Yorkshire Climate Alliance.
Please note – regrettably there is limited physical access to some parts of this building.