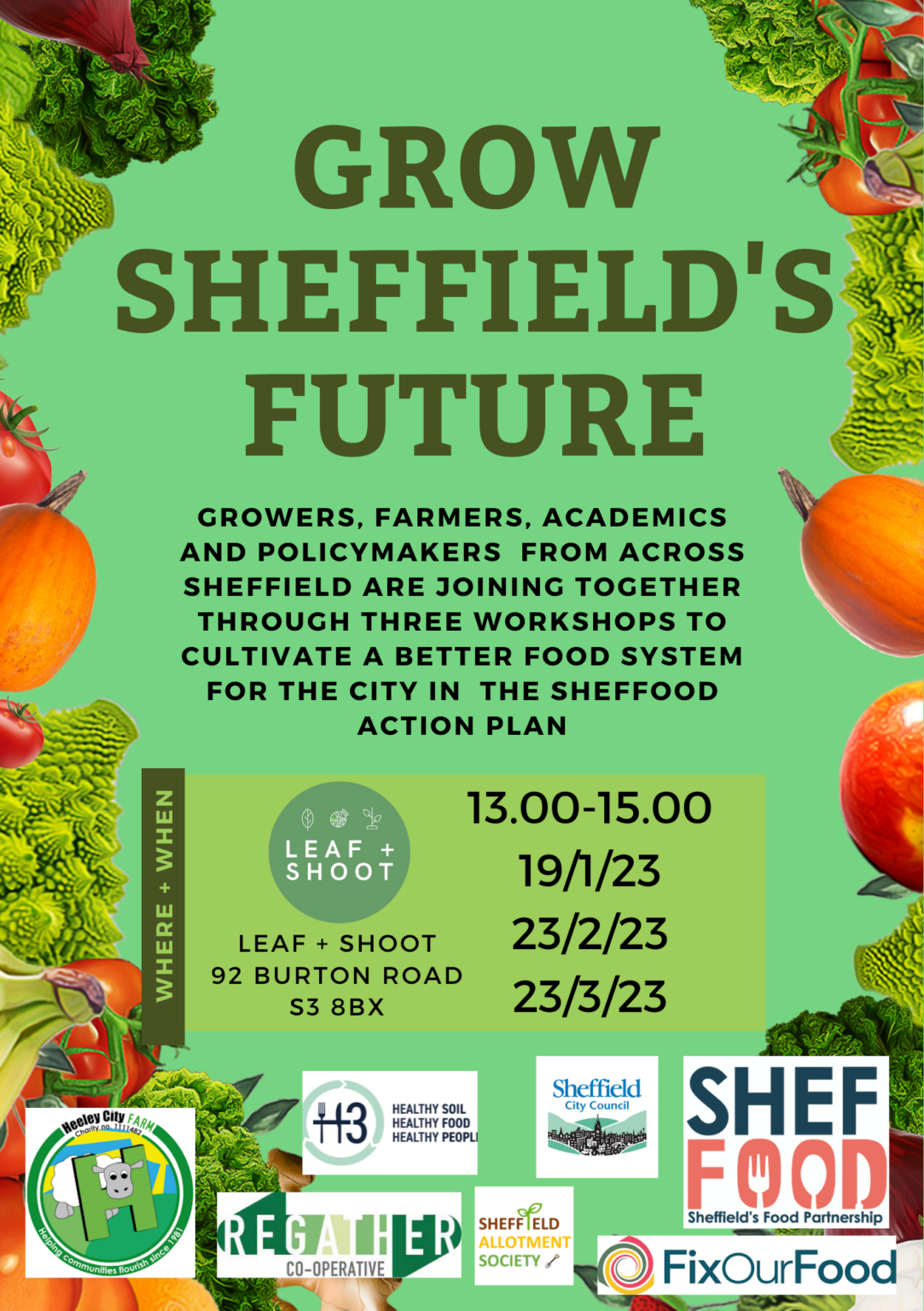 Compost and Growing – Working Group
ShefFood, its Working Groups and all its partners have been pulling together to work out the best way forward for the city's food system to create a Food Action plan for Sheffield.
Building on Sheffield City Council's Food Strategy, Fairer, Healthier, Greener, ShefFood is bringing together food-based organisations from across Sheffield in five working groups to write a multi-stakeholder Action Plan for the city. This will outline our aims for our food system in Sheffield and develop targets to action organisations for how we will get there.
Over the next couple of months, each working group will host 2-3 workshops to write their part of the action plan. Individuals and organisations are warmly encouraged to get involved.
ShefFood is working with FixourFood who are providing funding and resource to help the city write the action plan, meaning we are able to fund travel and food for those who would like to attend working group meetings to help us write the food plan, and refreshments will be served on the day.
FixOurFood is a large interdisciplinary research programme led by University of York and funded by the Transforming UK Food Systems Strategic Priorities Fund. FixOurFood brings together a diverse network of individuals and organisations to understand and build pathways towards transforming Yorkshire's food systems, focusing particularly on issues related to farming, hybrid businesses, and food in schools. For more information about FixOurFood, please visit: fixourfood.org.
To confirm your place at any of the meetings, or for more information, please email info@sheffood.org.uk.