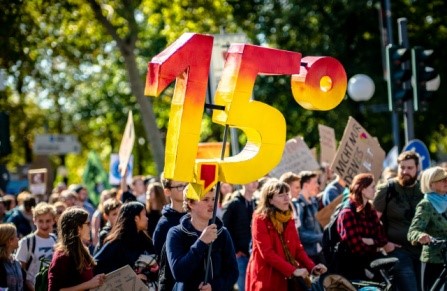 Effective Campaigning to End the Climate Crisis
This session will offer participants an opportunity to discuss and debate how citizens in Sheffield can become involved in campaigning and effective engagement to end the climate crisis.
For many people, the climate crisis can generate a feeling of being overwhelmed and powerless, even fearful. Others have been involved in organisations and groups to improve society and the planet for decades. Individuals have voluntarily supported campaigns and events; set up and signed petitions; organised talks and raised awareness; made monetary donations; participated in demonstrations; and 'worn the T-shirt'. Recently, claims that the contemporary political structures and processes have held back effective and timely actions have led to challenging the government through the courts, and more direct action and public disruption.
The immediate, urgent question is this: How can we collectively confront the profound impact of the climate emergency on our world? There are different democratic approaches to effective engagement, alongside varied opinions about those approaches – and, of course, disagreements, often rooted in deeply-held principles.
In this session, a panel of local activists, from the South Yorkshire Climate Alliance, Friends of the Earth, Extinction Rebellion, Sheffield Quakers and the Jubilee Movement will share and discuss with the audience their recent experiences and reflections for the future.
The panel will include Steph Howlett (Extinction Rebellion); Ci Davis (Sheffield Jubilee Movement); Jenni Crisp (Sheffield Quakers); Lindy Stone (Sheffield Friends of the Earth); Geoff Cox (South Yorkshire Climate Alliance).