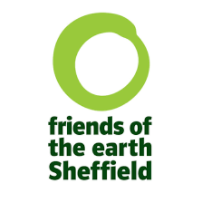 Green Heating Solutions
What are the new home heating technologies and how do they work? Find out about about zero emission boilers, infrared heating & heat pumps.
The heating sector in the UK accounts for almost one third of the UK's annual carbon footprint. If we are to tackle the climate crisis we must switch from fossil fuels like gas and oil to new technologies using electricity from environmentally friendly renewables like wind, hydro and solar.
But what are the new technologies and how do they work?
Anyone in the UK can join our free Zoom meeting where our panel of industry experts will be presenting their solutions and answering your questions.
Herschel Infrared – Infrared Heating
Herschel Infrared is the market leader in infrared heating with the broadest range of infrared heaters on the market for residential, commercial and industrial applications. Herschel Infrared delivers an efficient, simple to install, highly controllable electric heating solution that has a significant role to play in the transition to zero carbon emissions and the fight against climate change. Herschel systems can be powered alongside renewables such as solar plus battery storage or can simply be run alongside a renewable energy tariff. With global distribution including the Southern hemisphere, Herschel is recognised for providing superior specification expertise and products within the infrared heating market.
Herschel Infrared was chosen as the heating solution for a Zero Carbon House that was designed for the COP26 Summit. The house was built within 8 weeks near the COP26 site to demonstrate that beautiful, affordable, healthy and comfortable homes are achievable now – using ecological responsible materials with minimal impact on the environment.
Matt Dodds is a Chartered Surveyor and Director of Herschel's Commercial Division and has worked for Herschel for the last 8 years. He is responsible for the specification of infrared heating within a range of different building environments and has significant experience with heating homes as well as commercial and industrial applications including offices, retail, restaurants, warehouses, churches, hot yoga and sports venues.
Matt is passionate about finding effective, affordable, and efficient infrared heating solutions and using these to achieve net zero carbon targets globally across a range of different building sectors.
https://www.herschel-infrared.co.uk/infrared-heating-panels/
Tepeo Zero Emission Boilers
Tepeo has developed a new form of low carbon heating – the Zero Emission Boiler (ZEB). This plug-in replacement for your existing boiler (gas, oil, lpg, or electric) works with your hot water tank to deliver low carbon & low cost heating just like your current boiler.
Using off-peak electricity, the ZEB charges up when electricity is cheaper and greener, heating up a thermal core inside the ZEB. This stores energy until it is needed and releases it when your thermostat calls for heat (either for heating or hot water). You can keep your existing controls, pipework, radiators and cylinder – making the ZEB a very simple installation compared to many other low carbon options.
Iain Duncan joined tepeo in November 2021 as their Chief Commercial Officer to lead the customer roll out of their Zero Emission Boiler (ZEB), helping move tepeo from CleanTech start-up to scale-up. Iain has a wealth of experience across the domestic energy sector, having had previous senior commercial roles at both OVO Energy and Centrica. Tepeo has developed the ZEB as a low cost, low disruption option to drive the rapid decarbonisation of domestic heating.
https://tepeo.com/
Daikin Heat Pumps
Daikin design some of the world's most eco-friendly, powerful air-to-air heat pumps – including air-to-water and air-to-air heat pumps – for minimum disruption to your everyday, and maximum benefit for your family.
Robert Stiby is a heating product champion for Daikin UK, holding the highest technical level in the UK for Daikin heating products. Robert has great skill and knowledge of how heating works in our homes. Being technically minded he likes to see accurate information being used in our industry – with more of an engineering/technical approach. In his spare time he is always trying to improve his own home efficiency and can bore anyone with this!
https://www.daikin.co.uk/en_gb/residential/product-groups-homeowner.html