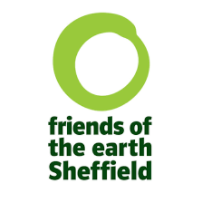 Greenwashing – Sheffield Friends of the Earth Online Meeting
The way in which we are all manipulated, or simply misled, by 'eco' 'ethical' 'green' 'sustainable' claims from companies and organisations can be rather overwhelming. As part of our desire locally to have opportunities to discuss these issues the first part of our September online meeting will be a discussion around 'Greenwashing', supported by a couple of videos.
This month's meeting is on September 20th at 7:30pm.
Further details and the Zoom link will be emailed out a few days before this – you can sign up to receive our emails here: sheffieldfoe.co.uk. Or find us on facebook facebook.com/SheffieldFoE
Please note that we have changed our meeting day this month to a Wednesday to see if that is more convenient to more people.