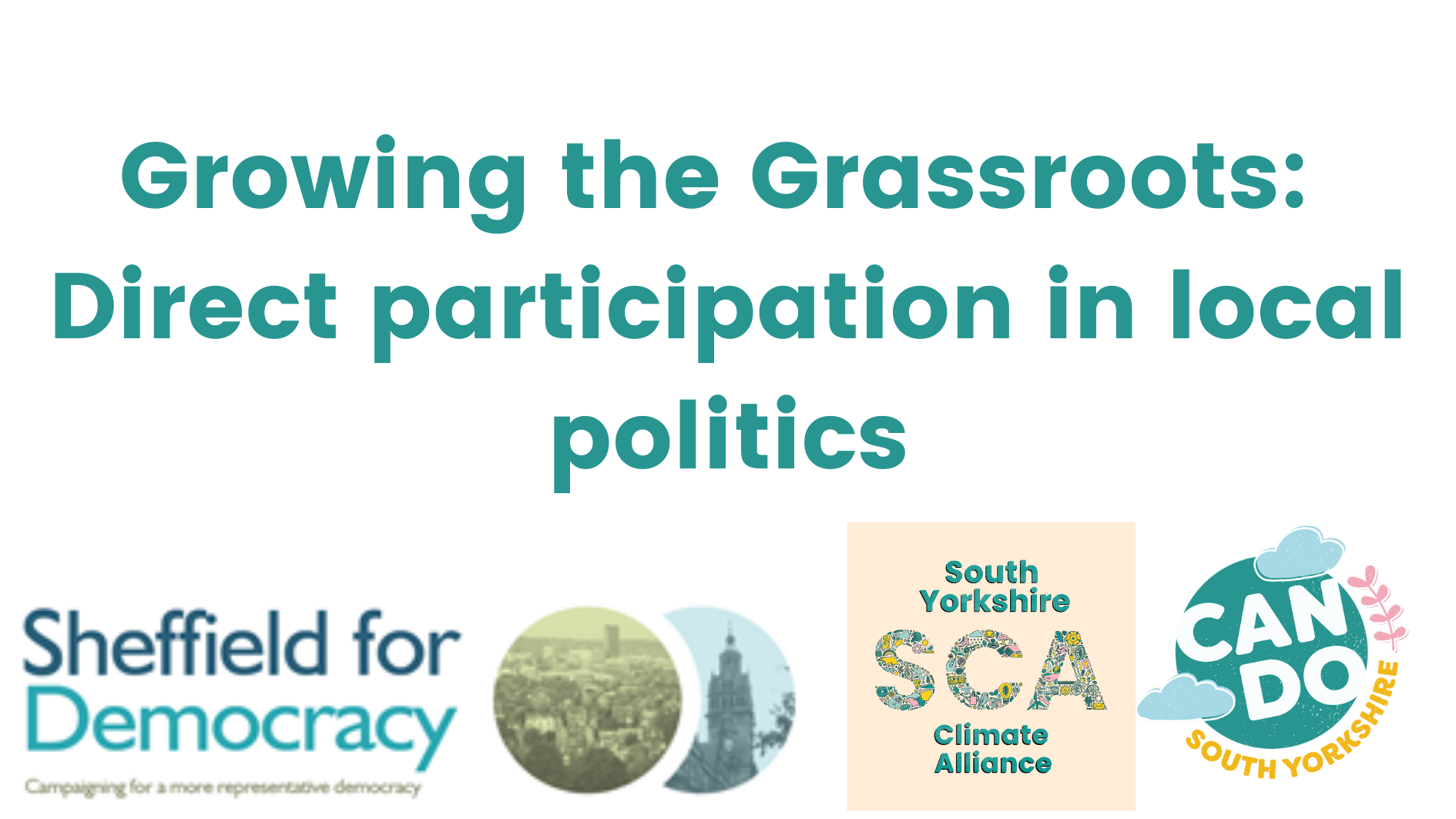 Growing the Grassroots: Direct Participation in Local Politics
As part of the Can Do South Yorkshire events programme, join Sheffield for Democracy at the Quaker Meeting House (St. James Street, Sheffield, S1 2EW).
Are the current democratic practices in Sheffield fit for the purpose of engaging and enabling local groups, communities and neighbourhoods to participate in decision making that can contribute to radical changes in our economies and behaviours?
Examples: climate change; neighbourhood plans; public transport
There will be speakers from local projects, Q&A and networking.