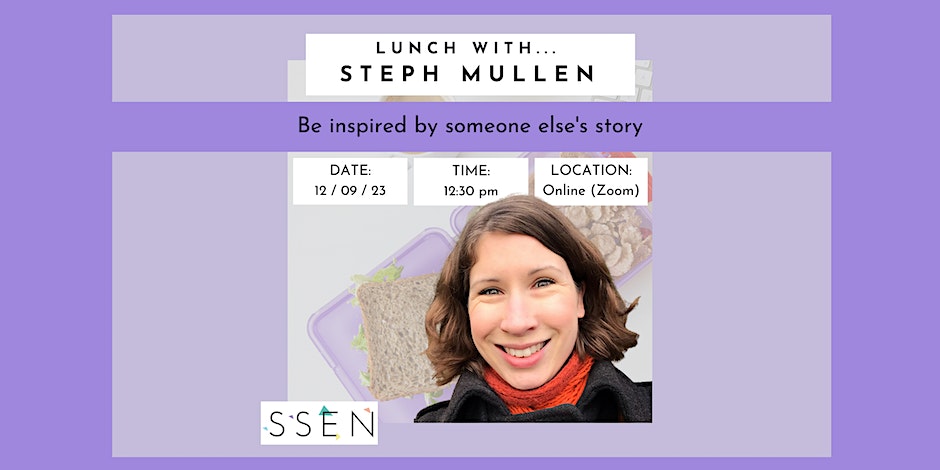 Lunch With… Steph Mullen
At Sheffield Social Enterprise Network, we believe that being inspired by others is one of the best ways to stay passionate and motivated to continue doing what is important to you…And who doesn't need a bit of motivation!
At this lunchtime session we'll be joined by Steph Mullen, Co-founder and Director of Kids Plant Trees Ltd, a Sheffield based social enterprise working to help children and nature thrive together.
Kids Plant Trees started as a voluntary group in January 2020, when a small group of mums got together to do something practical with their families to help tackle the climate and biodiversity crises at a local level. Now operating as a social enterprise, they are working with schools, businesses, local authorities and community organisations to give more children in Sheffield and the surrounding area the opportunity to interact with and help nature.
Steph is particularly passionate about improving equity in access to nature. She believes that everyone should be able to easily get outside and benefit from spending time in quality green space. Unfortunately, that's not always a reality and it's one of the areas where Kids Plant Trees is trying to make a meaningful difference.
Alongside her work with Kids Plant Trees, Steph works as a sustainability consultant, helping businesses to improve their impact on the planet and people. She is also an associate for The Environmental Quality Mark, an environmental award which supports and promotes sustainable business activity. Steph was the first treasurer of Schools' Climate Education South Yorkshire and played a key role in organising their inaugural schools' climate conference.
Don't forget to bring your lunch with you into this online space along with any questions you might have when you join us to hear Steph's story.
Delivered by Sheffield Social Enterprise Network and supported by The Connect Fund.
Register here:
https://www.eventbrite.co.uk/e/lunch-with-steph-mullen-tickets-699655216587