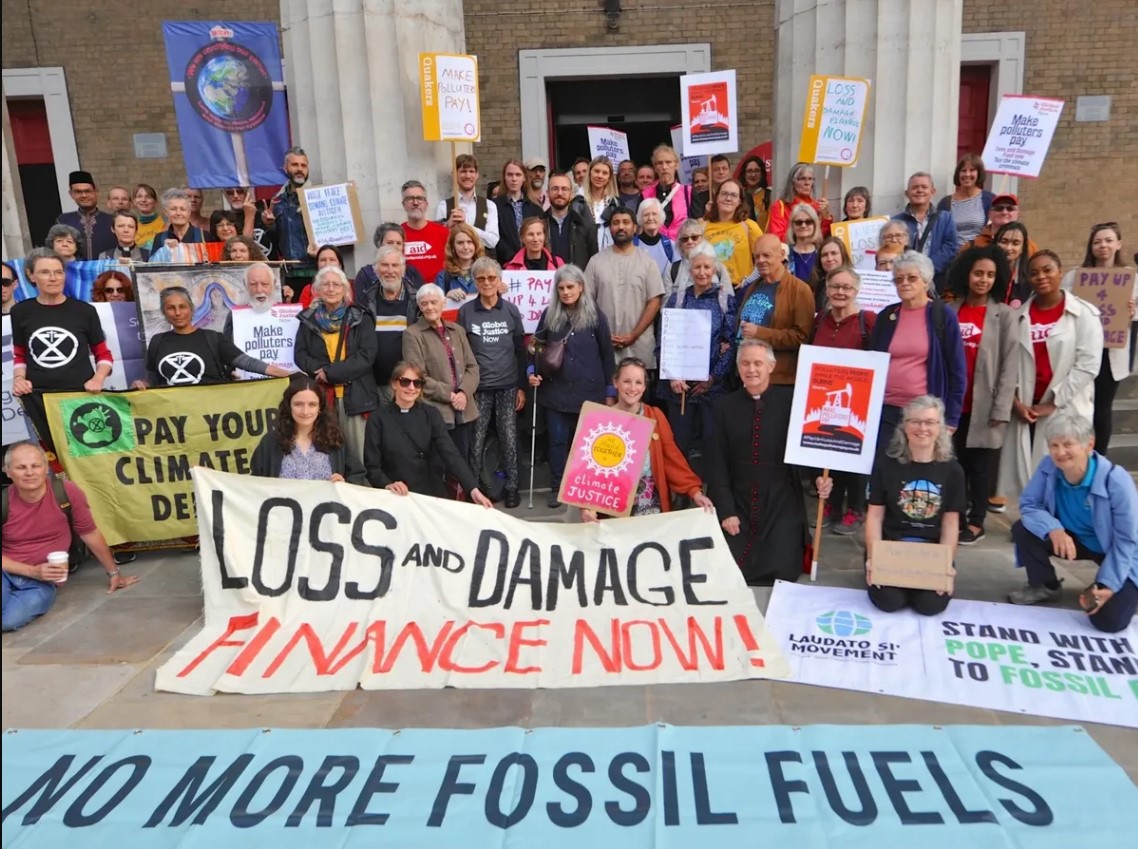 Make Polluters Pay – International Day of Action
Saturday 23 September is an International Day of Action on "Make Polluters Pay". We are taking action in Sheffield and we would love you to join in.
In the UK, a climate coalition which includes Quakers in Britain, Global Justice Now, Oxfam, Christian Aid, Faith for the Climate and Greenpeace, is backing this Day of Action.
So far in Sheffield we have organised a stall and Fun Gathering:
Stall from 11.00 until 4.00 outside the Town Hall
Sheffield Global Justice Sheffield will have a stall with a Petition to the Prime Minister calling on him in advance the practicalities of activating the Loss and Damage Fund. The petition calls on Rishi Sunak, in advance of COP 28, to make the fossil fuel companies pay into the international Loss and Damage Fund.
Gathering from 1.00-2.00 fun outside the Town Hall
Please join in, there will be drumming, drama and short speeches on the subject, with involvement from local XR, Christian Aid and South Yorkshire Climate Alliance members.
Climate Change is a reality. Its speed and intensity is the result of the widespread use of fossil fuels undergirding industrialisation and global trade.
Most of the countries worst affected by rising sea levels, tsunamis,intense droughts or floods and unduly high temperatures are in the global south, and have contributed little to the carbon emissions fuelling global heating.
Last November, at COP27 in Egypt, the nations of the world agreed to set up a Loss and Damage Fund to help compensate those countries most seriously affected by climate change. However no details were established about who should contribute, how much or how soon. At the forthcoming COP 28, in Saudi Arabia, decisions will be taken on these matters.
It is no secret that the fossil fuel companies have been making massive profits, especially over the past two years, while petrol, gas and electricity prices to the consumer have increased hugely. There is a strong argument for taxing the fossil fuel companies to provide a sizeable chunk of the Loss and Damage Fund.