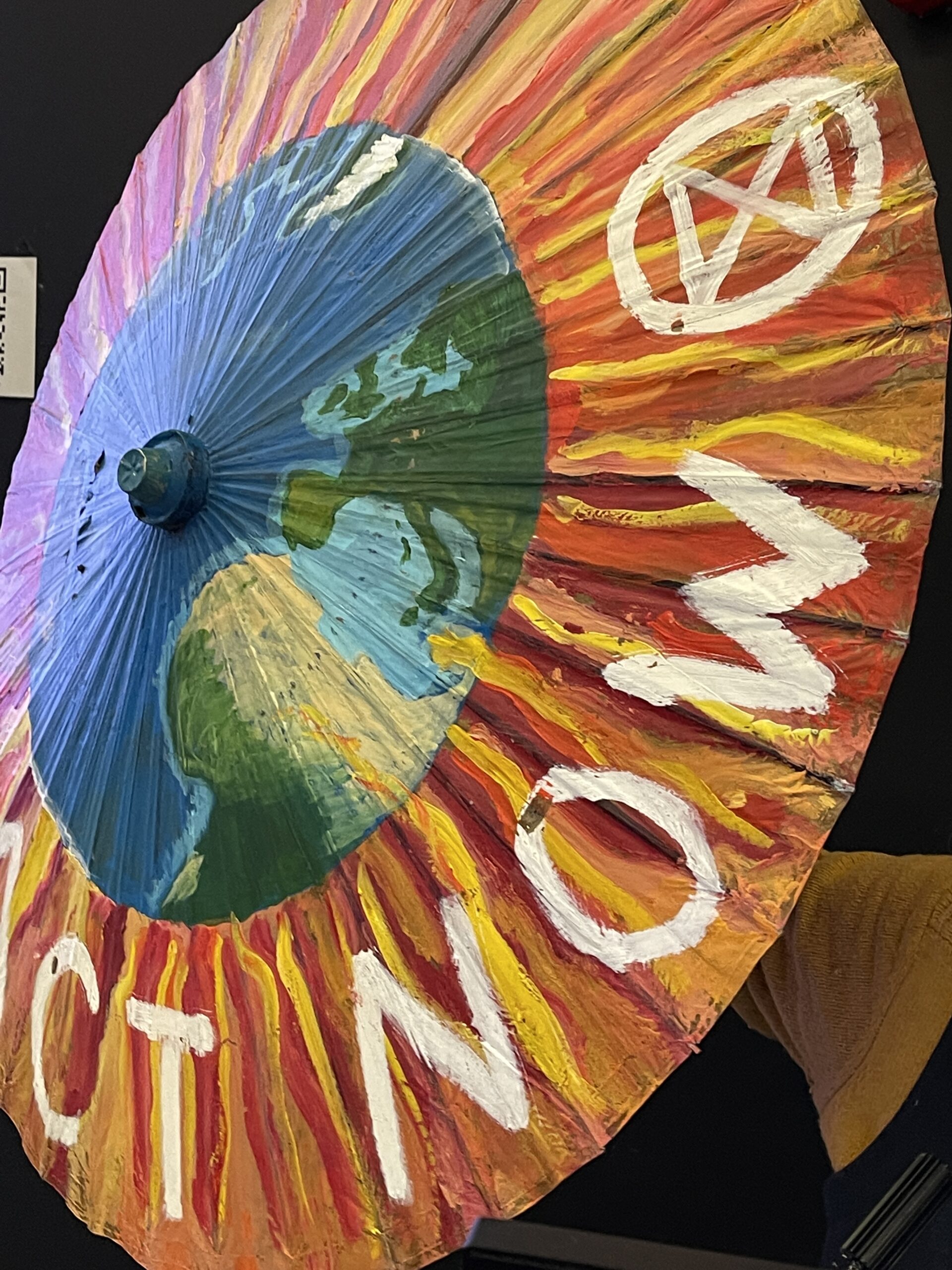 Making Workshops for The Big One
Umbrella painting, Flag, Banner & Costume making
Coming to The Big One?
We are holding two making workshops at the KIAC studio on the 17th and 28th of March, running from 6-9pm.
KIAC – The Kelham Island Arts Collective – is in the Lion Works at 40 Ball Street, S3 8DB.  Bring your own collapsible umbrella, and snacks to eat and share, as well as cardboard, fabric, elastic, string for making your flags, banners & costumes.