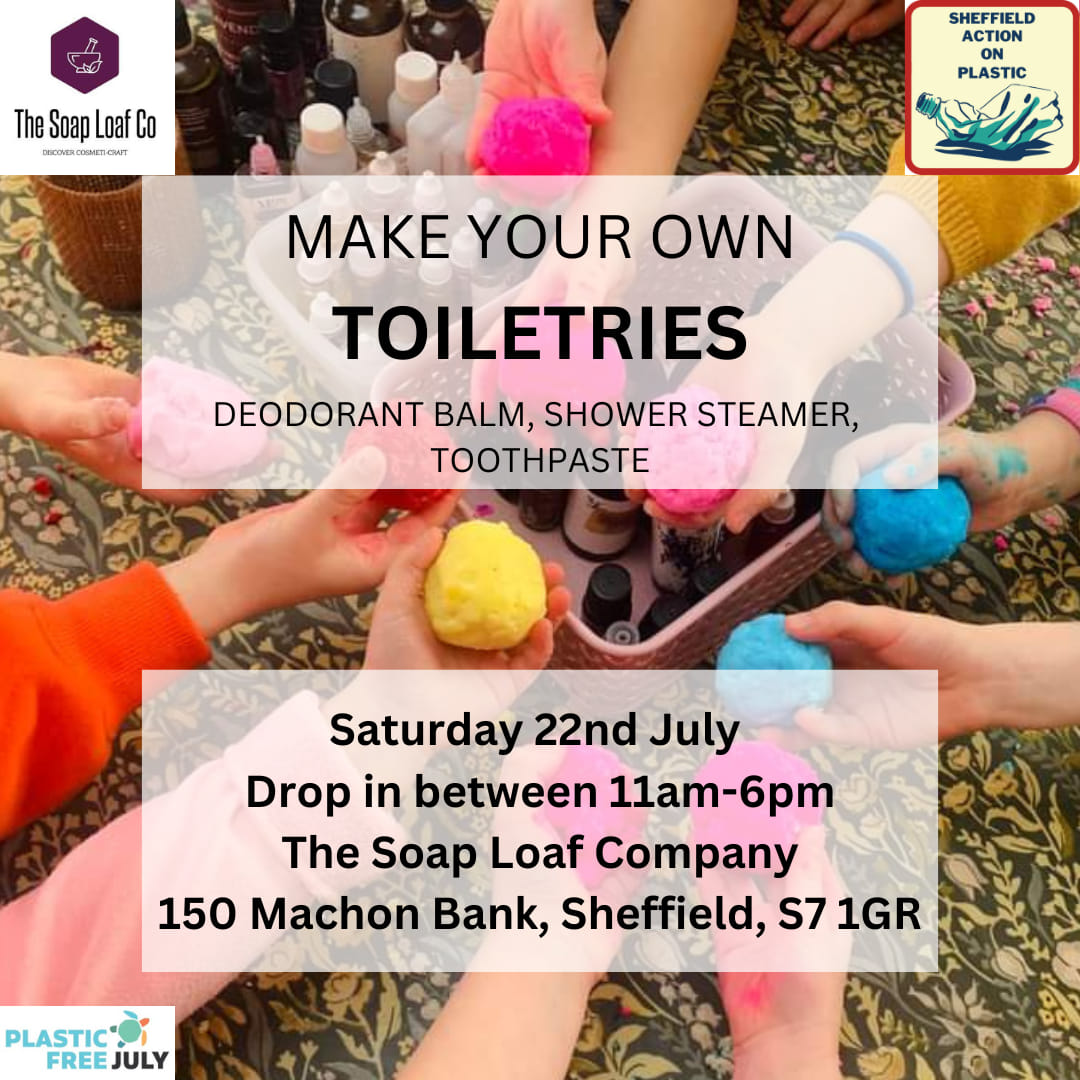 Plastic Free July: Make your own toiletries workshop
A collaboration event between The Soap Loaf Company and Sheffield Action on Plastic. Step into your plastic free future, have fun socialising and learning a new skill!
Make a deodorant balm, shower steamer or solid toothpaste, you will have the opportunity to create the perfect cosmetic product for you! You will learn about different ingredients to create a functional plastic free cosmetic product. When you have decided on the product you wish to make, you will choose from a vast selection of fragrances and super skin nourishing ingredients to begin your unique product creation! You will follow tutorials from our specialist instructors who will also guide you through your workshop from beginning to end.
When you have crafted your products, you can then wrap and label them to take home and use straight away!
£15 per crafter – makes 1 product of your choice from the list, your workshop session should last around 45 minutes.
We look forward to seeing you!