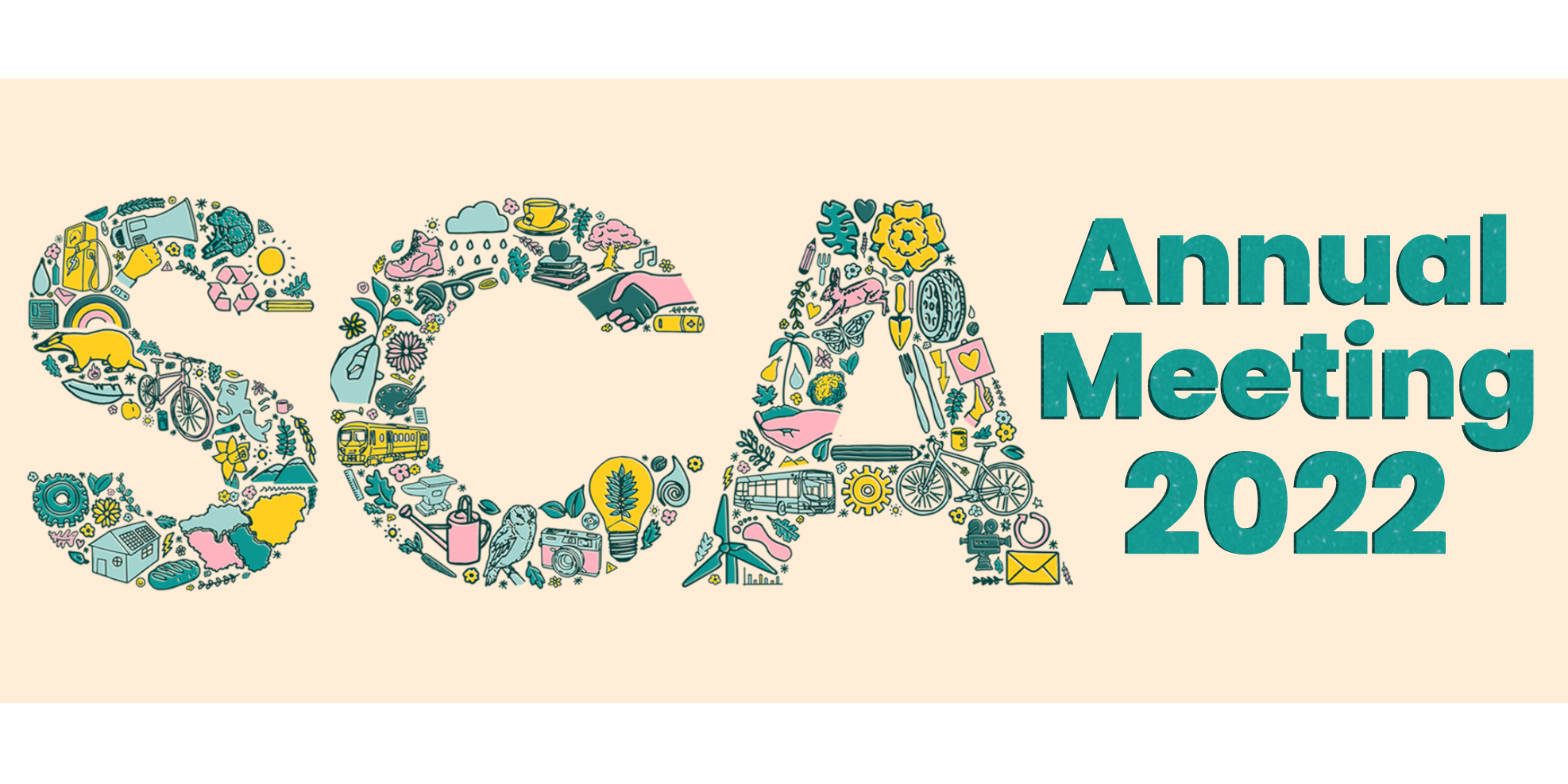 SCA Annual Meeting and AGM
Join us on 15th June for South Yorkshire Climate Alliance's AGM and Annual Meeting.
SCA's Annual Meeting and AGM is taking place on the 15th June, in the Creative Lounge at the Showroom Workstation in Sheffield city centre.
We are inviting as many of our allies and partners join us as possible. Apologies if you are not able to make it in person – we are working on making the meeting accessible remotely, and further details will follow if this will be possible.
The plan for the evening is as follows:
6:30 pm – 7:15 pm – AGM
The evening will start at 6:30pm with the SCA board meeting for the formal business of the AGM. Everyone is welcome to attend and observe, although please be aware that there may not be time for questions during this part of the evening.
7:15 pm – 7:45 pm – Social and light refreshments
The main part of the evening is then from 7:15 pm, with the chance to meet face-to-face, with a cup of tea and a sandwich after such a long time of seeing one another on screens.
7:45 pm – 9:30 pm – Workshops
Then from 7:45 we'll split into groups to look at what SCA should concentrate on over the next 12 months. For example, what should our focus be for public engagement? Should we focus on the cost of living crisis? One strand is to develop our digital hub – how will this best support the work of our partners and allies? The meeting will end at 9:30 pm.
We need an idea of numbers for seating and refreshments, so if you can come, please register as soon as possible with Eventbrite.
https://www.eventbrite.co.uk/e/sca-agm-and-annual-meeting-2022-tickets-358377606067
We look forward to seeing you there!