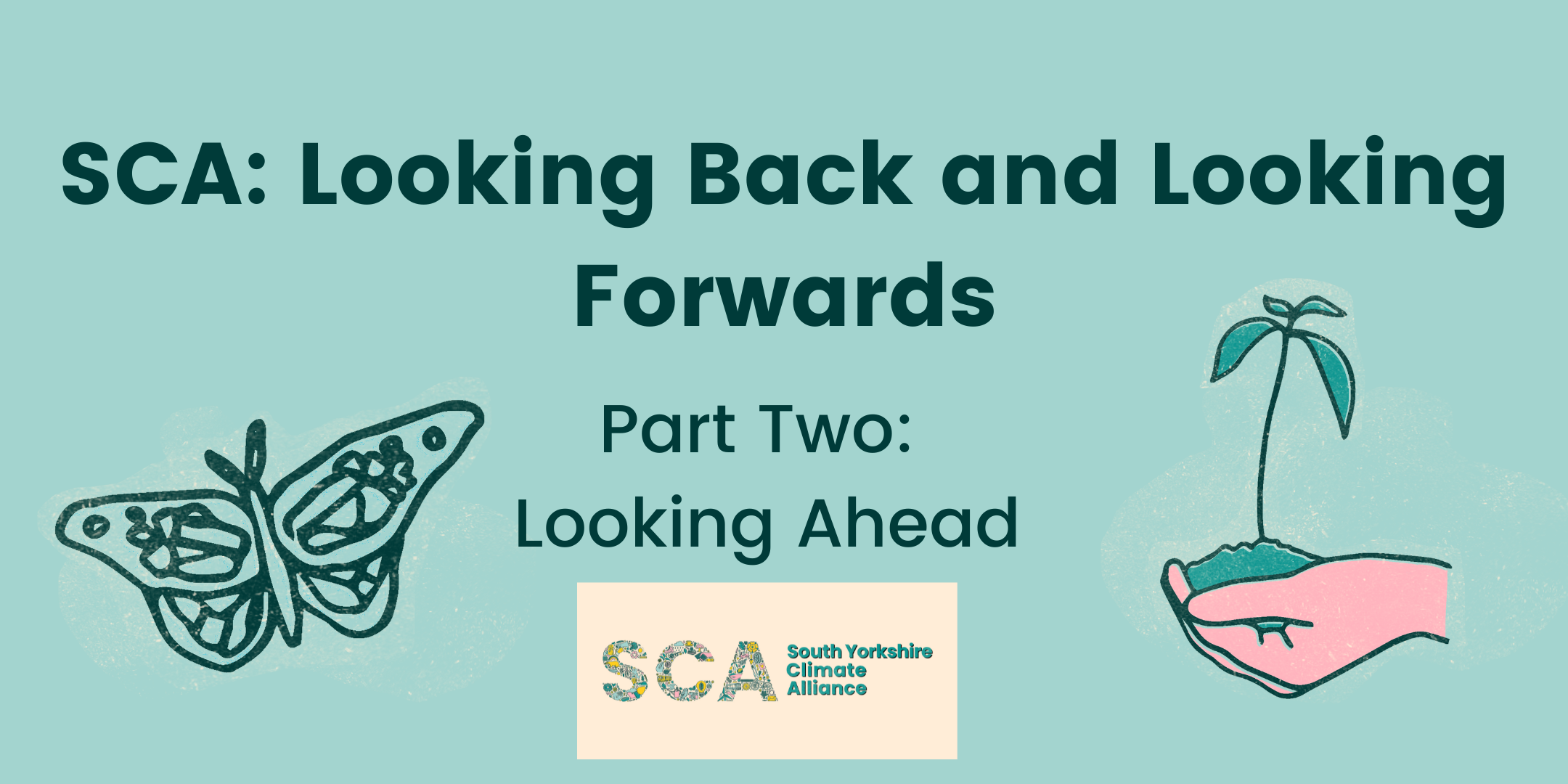 SCA: Looking Ahead
All Friends, Partners and allies of SCA are invited to join us for this important meeting:
SCA: Looking Back And Looking Forwards – Part Two -Looking Ahead
Monday, 28th February. 7pm online.
Sign up via Eventbrite by clicking
here
At our meeting 'Part One: Looking Back' on 9th February, we looked at the last couple of years of SCA's activity. We thought about what had gone well, what could have been done differently, and started to think about how SCA can best support the climate movement in South Yorkshire over the next couple of years. All this information has fed a report which you can see here.
The contents of the Learning Report have helped to shape which questions we will consider on the Monday. We will be concentrating on top level strategic thinking.
Part of the Feedback from the Learning Event was that we need to more fully embrace working across South Yorkshire – for that reason, the meeting will be held online, to make it accessible for people across the region. We will think very carefully about the location of any future in person events.
Please come along and add your voice. We are stronger together!