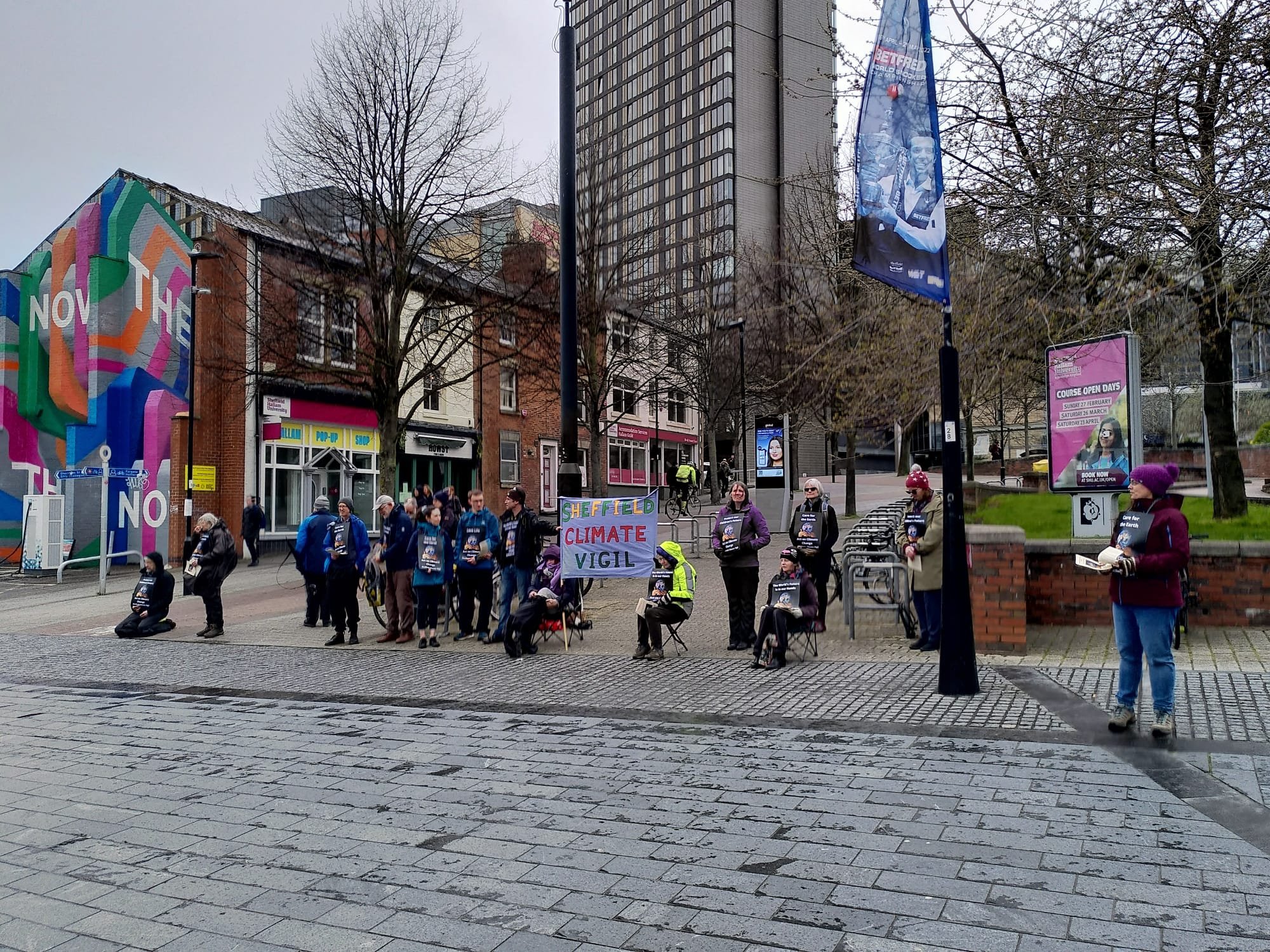 Sheffield Climate Vigil
We hold a regular silent climate vigil in Sheffield city centre.
The United Nations describe the climate crisis as "code red for humanity". Sir David King, former Chief Scientific Advisor to the UK Government, said "What we do, I believe, in the next 3-5 years will determine the future of humanity." So we felt moved to vigil, to stand or sit in the street, and silently bear witness to the urgency of this situation.
We welcome people of all faiths and none. We hope that the vigil is also welcoming to people with disabilities: please let us know if you require help to join in. Wear black if you wish, but you are welcome as you are. We welcome passers-by to join and we have spare placards available.
We plan to hold the silent climate vigils twice a month on:
– First Monday of each month at Howard St 5-6pm, on Howard Street, opposite the Millennium Gallery and outside Hallam University Owen Building.
– Third Monday of each month on the steps of the Town Hall 12-1pm.
We have a FB page called Sheffield Climate Vigil so do join us there or message us from there.