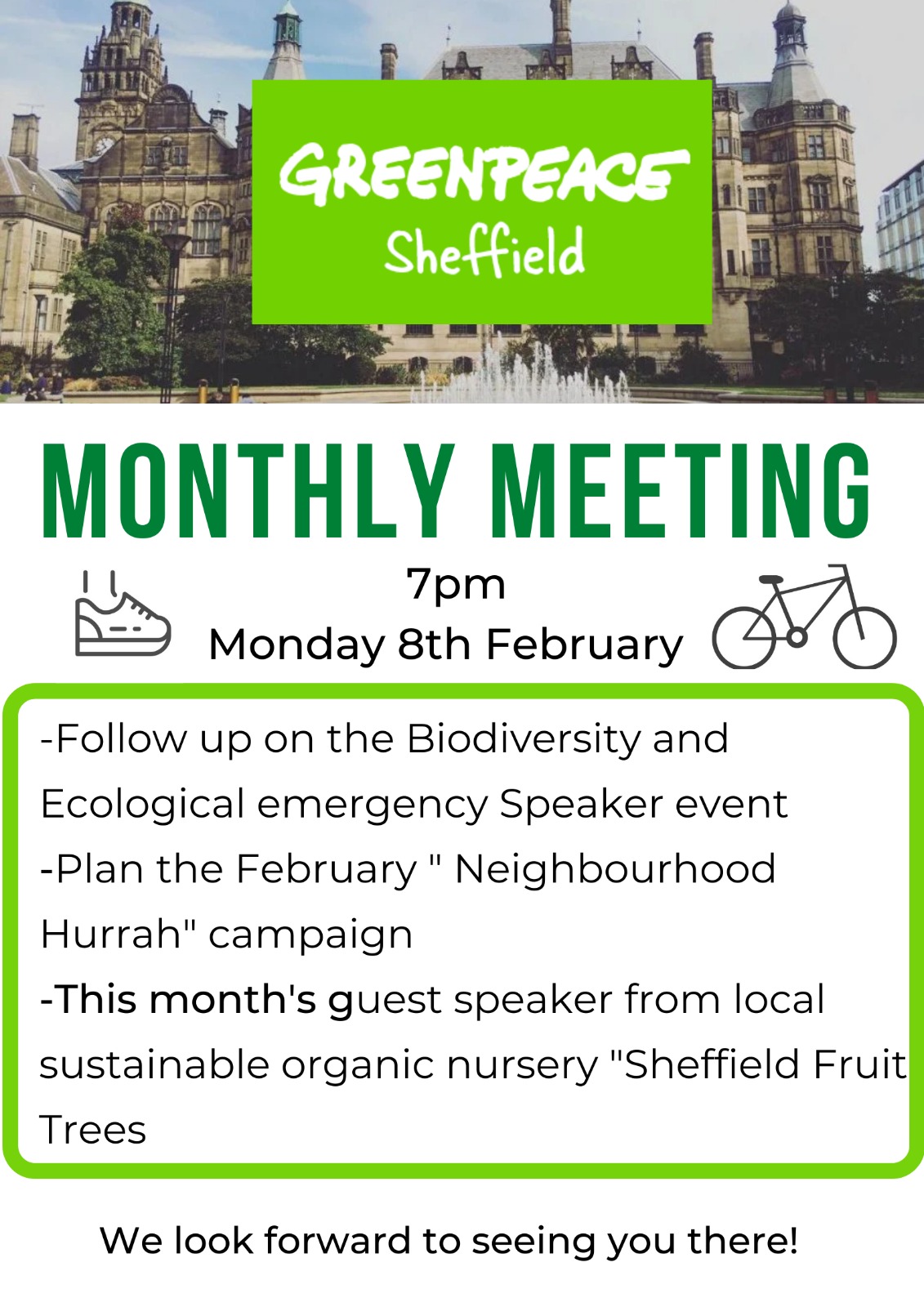 Sheffield Greenpeace February Monthly Meeting
It's February and our regular monthly meeting will be on the 8th.*
The main item we will be covering is the organisation of a "neighborhood hurrah" activity around a low traffic neighborhood area probably kelham island following on from our successful event in december.
So bring any ideas you may have for a safe and effective celebration of the area and its low traffic neighborhoods policy.
We also have a guest speaker This months guest speaker from local sustainable organic nursery "Sheffield Fruit Trees" 
Link for Eventbrite
https://www.eventbrite.co.uk/e/sheffield-greenpeace-february-monthly-meeting-tickets-138950993161
*This event is hosted by Sheffield Greenpeace.