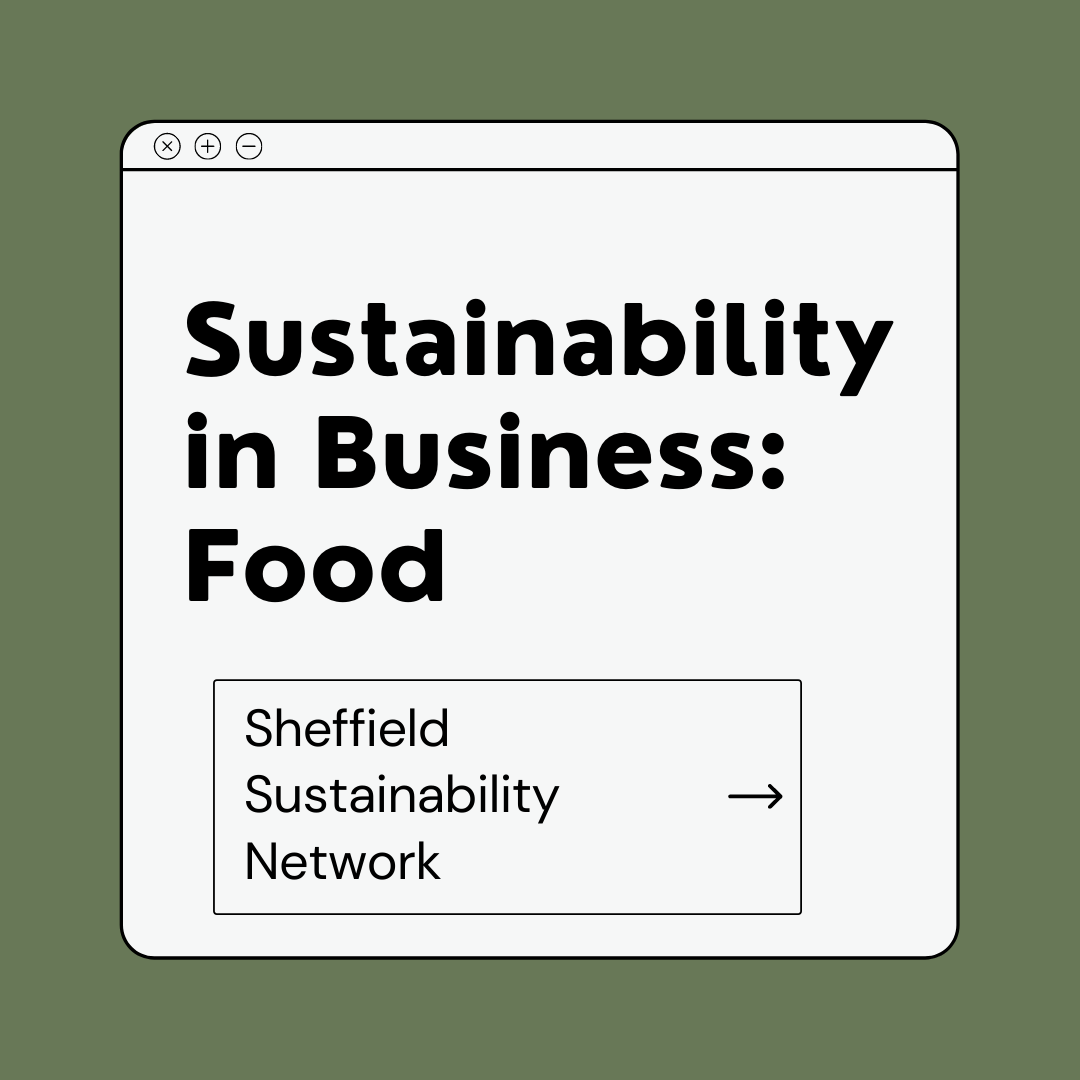 Sheffield Sustainability Network – Sustainability in Business: Food
Join us for Sheffield Sustainability Network's breakfast event on the food industry at 8:30am on Tuesday 9th March. This event will provide an overview of practical ways for businesses and individuals to tackle sustainability issues along the food supply chain thanks to a panel of speakers from the Sheffield not-for-profit and retail sectors. Gareth Roberts (Sheffood & Regather), Nicola Newman (Zeds Wholefoods) and Mathew Reynolds (Bare Alternative) will share their experience of embedding sustainability in their businesses. The event will end with an opportunity for questions and discussion.
ABOUT THE SPEAKERS:
Gareth Roberts is the coordinator of the Sheffield Food Partnership (Sheffood), a cross-sector partnership of local public agencies, businesses, academic and community organisations committed to working together to create a more sustainable food system for Sheffield. Gareth is also a founding member of the Regather Cooperative, a not-for-profit organisation operating a Sheffield-wide organic fruit, veg & grocery box scheme, a 15 acre market garden and agroforestry development in the Moss Valley, NE Derbyshire, and (when there isn't a global pandemic happening), a year round programme of fantastic outdoor events and festivals, including The Folk Forest, the Peakender beer festival for Thornbridge Brewery, and The Little Sheffield Feast.
Nicola Newman is the owner of Zeds Wholefoods, a general grocery shop located in the heart of Nether Edge. Zeds sell organic and non-organic fruit and veg alongside everything from sustainable logs to bamboo toothbrushes.
HOW TO BOOK:
Book at https://events.ticketsforgood.co.uk/events/2170-sustainability-in-business-food. You'll receive an email confirmation including a PDF attachment. You will find a link for Zoom in the Tickets For Good PDF, please follow this link to join the event on the day.
We look forward to seeing you at 8:30am on Tuesday 9th March 2021!