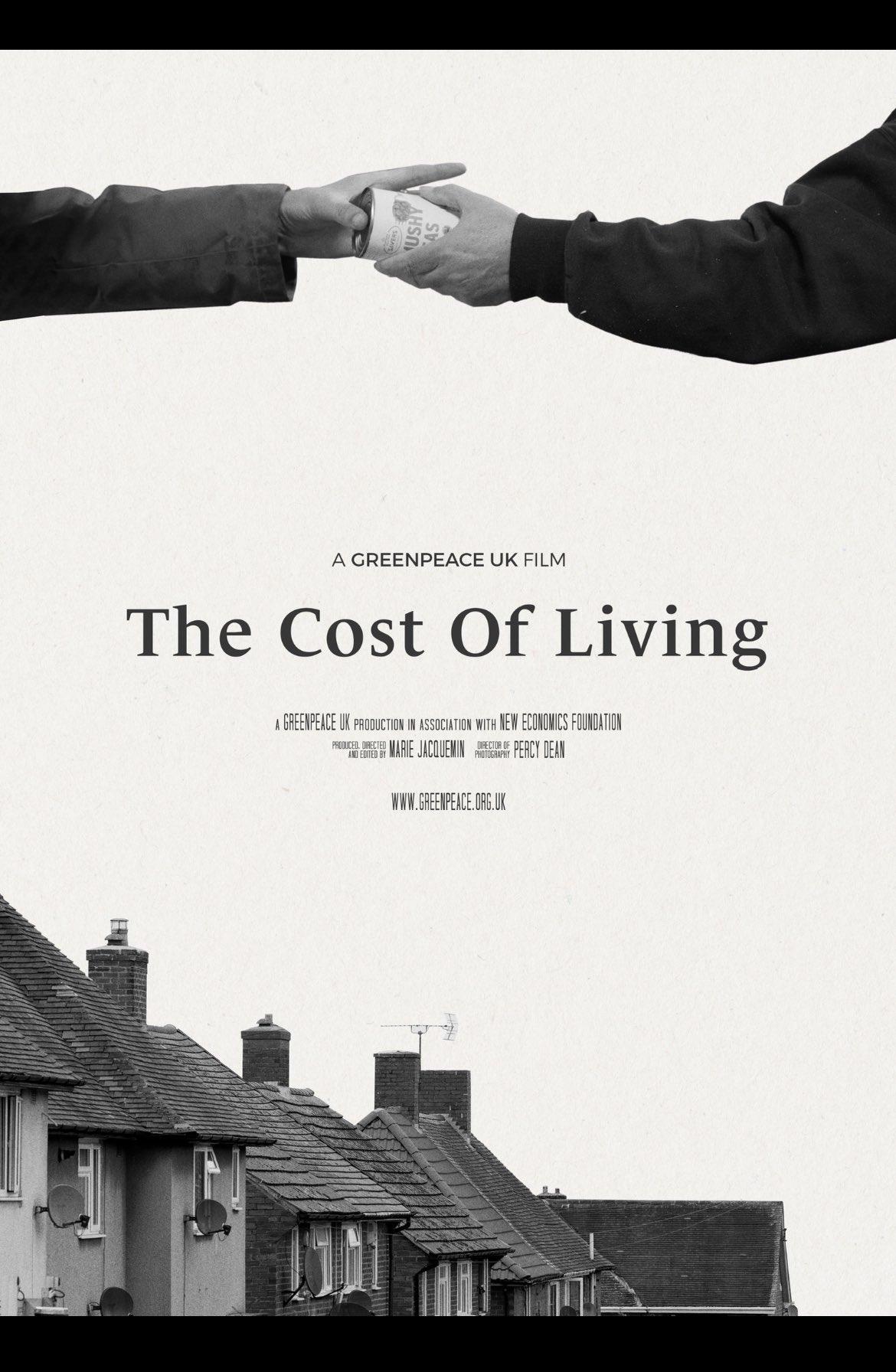 Sheffield, the Cost of Living and Climate Crises, What can we do?
Sheffield Greenpeace is hosting a film screening and panel event on the theme of the Cost of Living and Climate Change crises.
Greenpeace Cost of Living Film and Panel
Central United Reformed Church, Sheffield
Monday 28th November 2022 6.30-9.30pm
Debate with a panel of religious and community leaders, politicians, and climate experts for the launch of a short film about the impact of the cost of living crisis on people living in South Yorkshire and across the country.
Filmed in the Rother Valley constituency of Sheffield by Greenpeace, in collaboration with the local community and the New Economics Foundation, the film highlights the impact of the cost of living on local people.
As the winter of 2022 draws on, many of us feel we can't afford to put our heating on, and even the cost of cooking a meal. Pensioners, disabled people, children, and other vulnerable people are being put at severe risk – due to the cost of putting the heating on, something that only a few years ago, would have been unthinkable.
But it doesn't have to be like this. This film also shows clearly how immediate investment in green energy and making our buildings more energy efficient would alleviate people out of fuel poverty, as well as protecting us all from future energy crises, as well as combatting the climate crisis.
Have your say on the night and take part in a debate about the future of energy, our homes and families and the future of the planet.