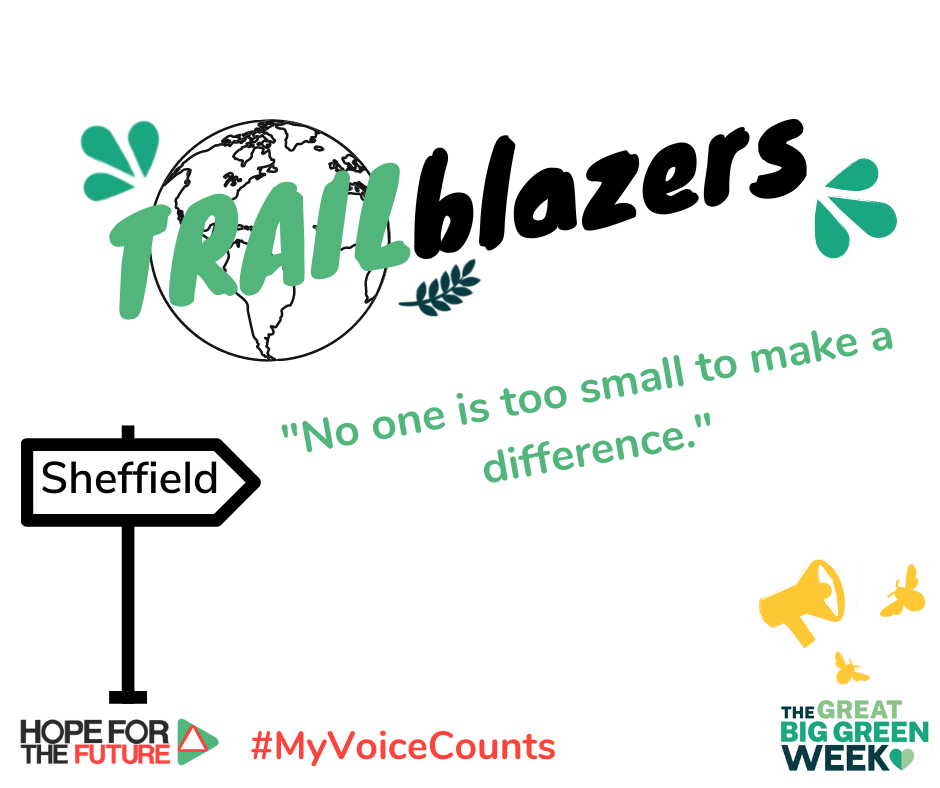 Sheffield Trailblazers family fun
Family trail in a Sheffield park near you.
Saturday 18th September
Endcliffe Park, 11am – 4pm & Ponderosa Park, 10am – 3pm.
The Great Big Green Week is coming to Sheffield with a fun family trail – everyone can become a Trailblazer!
Everyone can make a difference on climate change and in this fun quiz you'll find out which kind of activist you are. Are you a Marcus Rashford or an Emma Watson? Learn how Hope for the Future can support you to get your voice heard. Come along to find out how you can take small steps for big change!