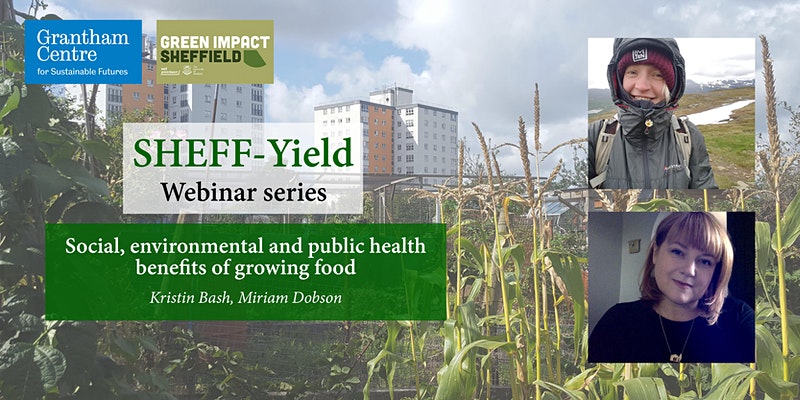 Social, Environmental and Public Health Benefits of Growing food
Fancy growing your own food but don't know where to start SHEFF-Yield series (Sustainable Harvest Empowering Future Food Yield). The aim of this project is to create awareness in the Sheffield community about HOW to grow your own food at home and WHY locally grown food is essential for low carbon footprint and its positive impact on the public health and environment.
This event is hosted by the Grantham Centre for Sustainable Futures.