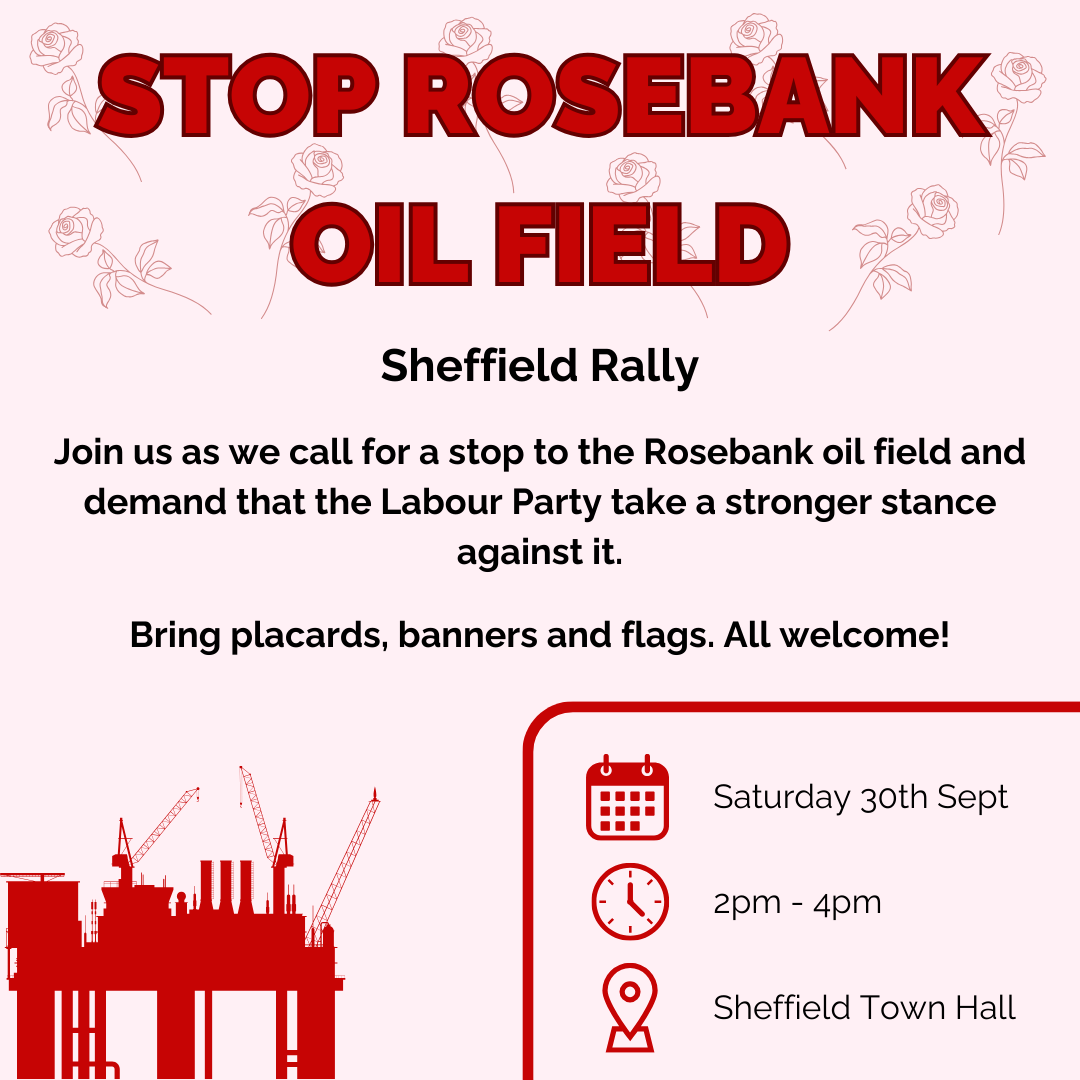 Stop the Rosebank Oil Field Sheffield Rally
This Autumn, the government is planning to approve Rosebank, the biggest undeveloped oil field in the North Sea. The Labour Party has ruled out cancelling this licence if they win the next election.
We are in a climate emergency, yet our leaders remain committed to a dirty and polluted fossil fuel industry. Rosebank has no place in a clean and equitable future and it must be stopped.
Join us to oppose the Rosebank oil field and demand that the Labour Party takes a stronger stance against it this climate-wrecking project.
Bring placards, banners and flags. All welcome!