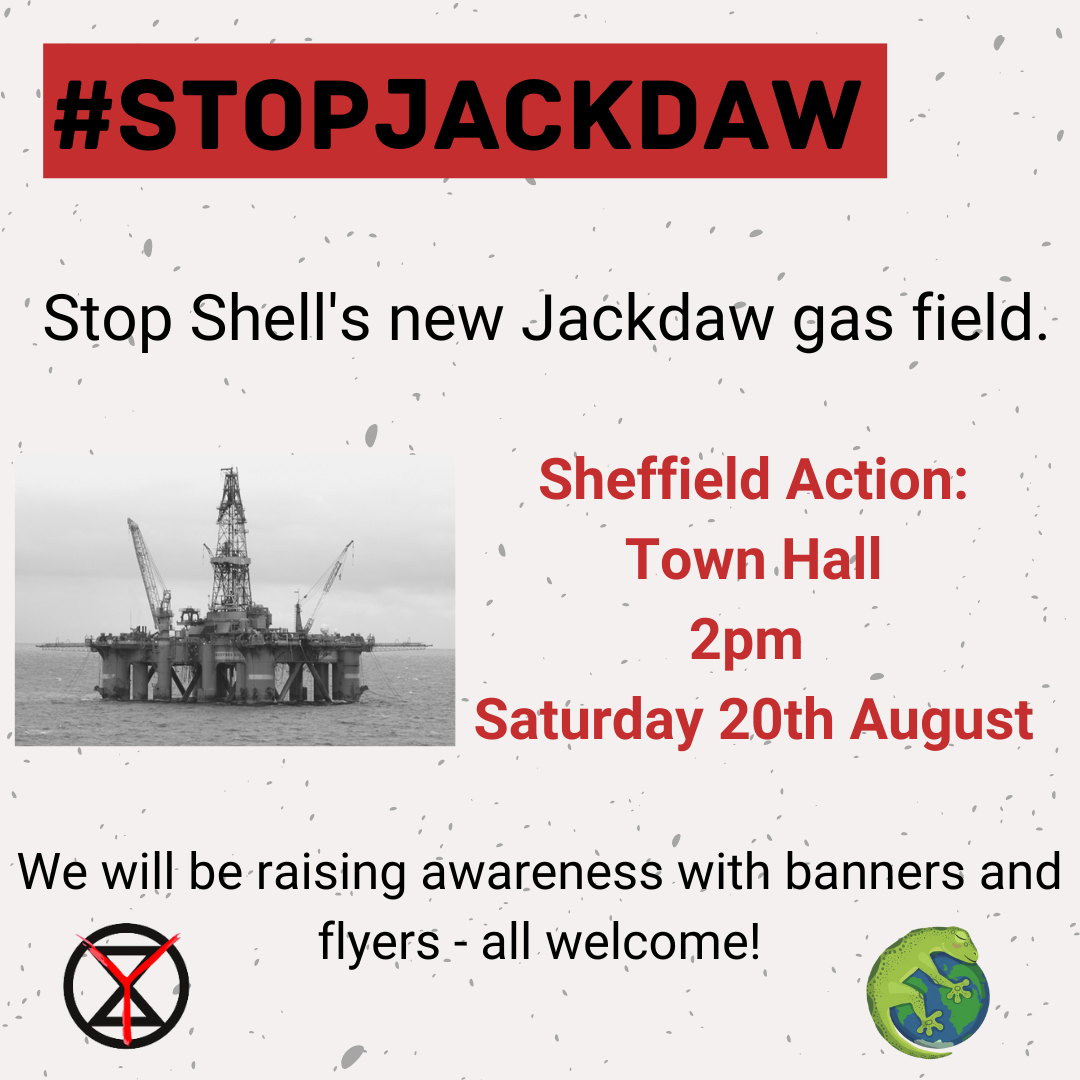 #StopJackdaw Action
On the 1st of June, the UK government approved Shell's plans for a new gas field off the coast of Scotland, called Jackdaw. If we want a liveable climate, we have to phase out burning fossil fuels now – we cannot have any new projects like Jackdaw! We need to call out the government and demand they reverse their decision on Jackdaw and instead invest in renewable energy sources, insulating homes and a just transition.
From August 20th to August 27th, thousands of people across the UK will come together in a week of action against Jackdaw and all new oil and gas projects. Join us!
We will be raising awareness about Jackdaw in the City Centre on Saturday 20th August, with banners and flyers. Anyone is welcome to join!