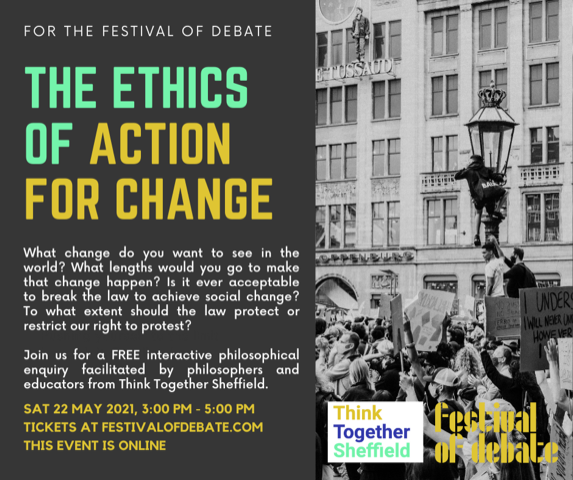 The Ethics of Action for Change – an enquiry into the rights and wrongs of activism
What change do you want to see in the world? What lengths would you go to make that change happen? Is it ever acceptable to break the law to achieve social change? To what extent should the law protect or restrict our right to protest?
If you've ever considered these or other questions about the power and responsibility of being an active citizen, activist or changemaker, you will enjoy this workshop. Facilitated by members of Think Together Sheffield, we will explore and discuss the ethics of taking action for change.