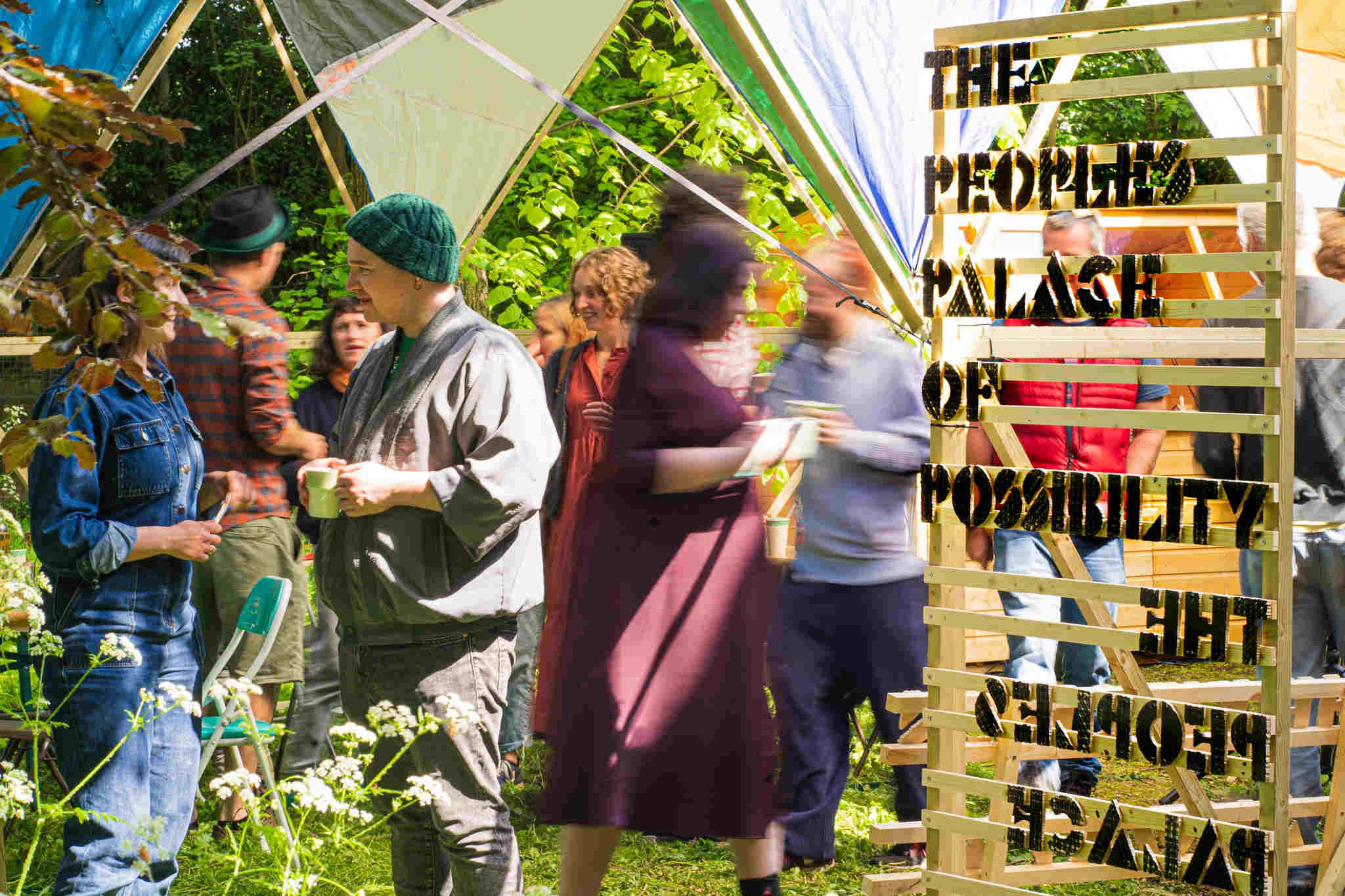 The People's Palace of Possibility
The People's Palace of Possibility / various events / 15th September – 1st October / Mowbray Library, Rotherham
An outdoor installation which asks how we find hope for the future despite our fear and anger, through storytelling, communal meals, radio shows, workshops, and performances.
The Palace is an outdoor installation which asks: how do we find hope for the future, despite the fear and anger we feel today?
It is nomadic and always growing. Wherever it goes it is animated and programmed by local people, whilst also bringing ideas and artefacts from past Palaces with it. In this way, we can share answers to this question across geographies and gather perspectives from many different life experiences.
The Palace is a multi-coloured geodesic dome with a radio station, a kitchen, a pantry, and an escape hatch for you to explore. At Mowbray Library it will host communal meals, workshops, games, performances, and radio shows which bring the ideas, joy, and rage we need to answer this question together. For the full programme and how to get involved visit: https://palacearchive.co.uk/
Join us for a feast, a conversation, and a howl of rage this September.
Supported by Arts Council England, The Centre for the Understanding of Sustainable Prosperity, FLUX Rotherham, Rotherham Children's Capital of Culture, and Artsadmin.