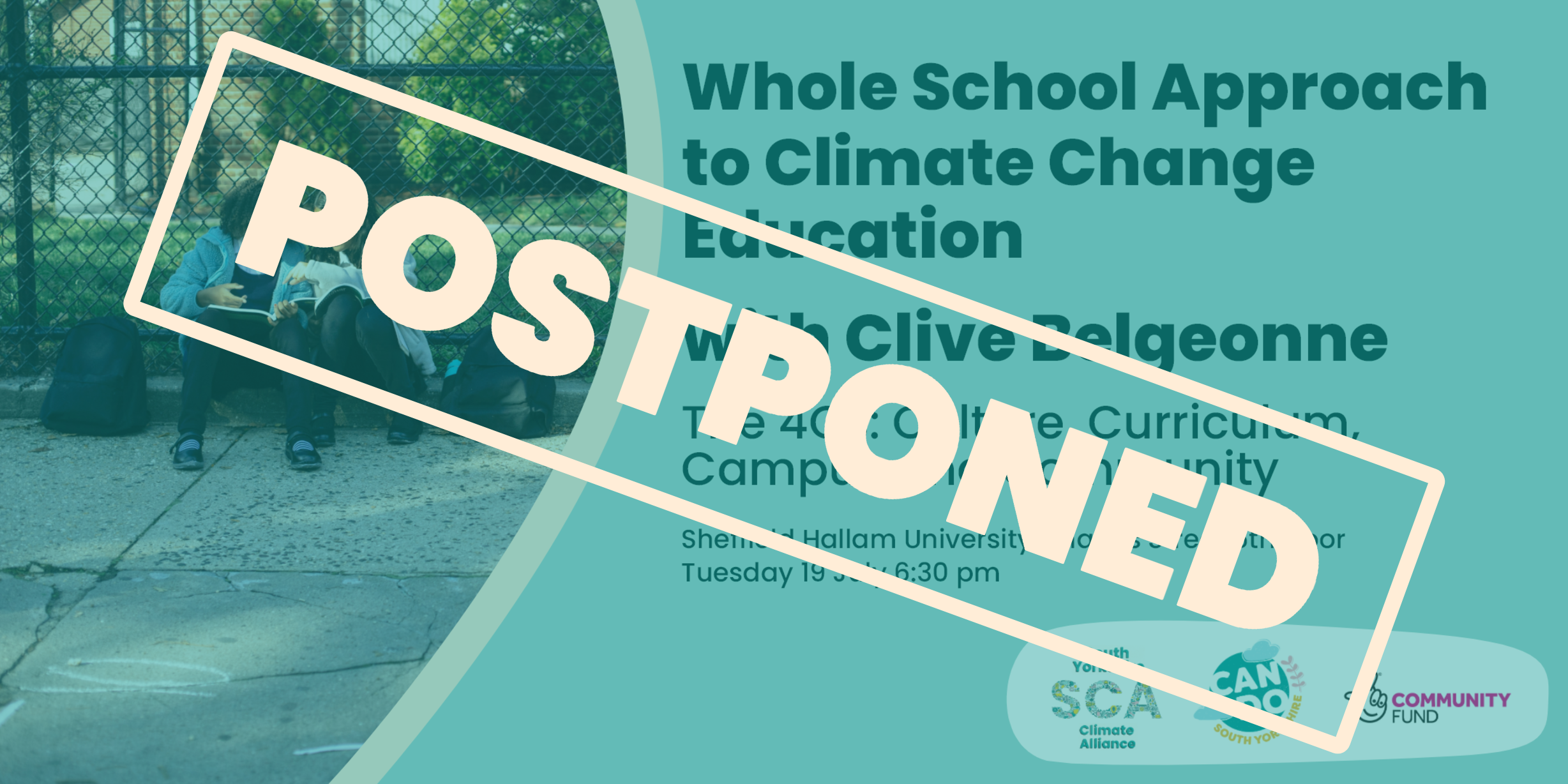 Whole School Approach to Climate Change Education with Clive Belgeonne
DUE TO THE HEAT WARNING IN PLACE FOR TUESDAY, WE HAVE DECIDED TO POSTPONE THIS TALK. WE'LL UPDATE OUR EVENT LISTINGS ONCE WE HAVE A NEW DATE SCHEDULED.
The 4Cs: Culture, Curriculum, Campus and Community
Learn Sheffield, DECSY and Schools Climate Education South Yorkshire have developed a partnership to provide climate change education for teachers, school leaders and school governors. Learn Sheffield's aim is that all teachers will be confident to teach about the climate and nature emergencies by 2030.
Here's the link to the training currently being offered
https://www.learnsheffield.co.uk/Progra…/climate-emergency
Clive is developing and teaching this exciting whole school approach in Sheffield and will explain the ideas and lead a discussion on schools' climate change education.
Sheffield Hallam University Charles Street, 5th Floor, Room 8 (12.05.08) and online
Open from 6.30 for refreshments and social, with a prompt start at 7.00.