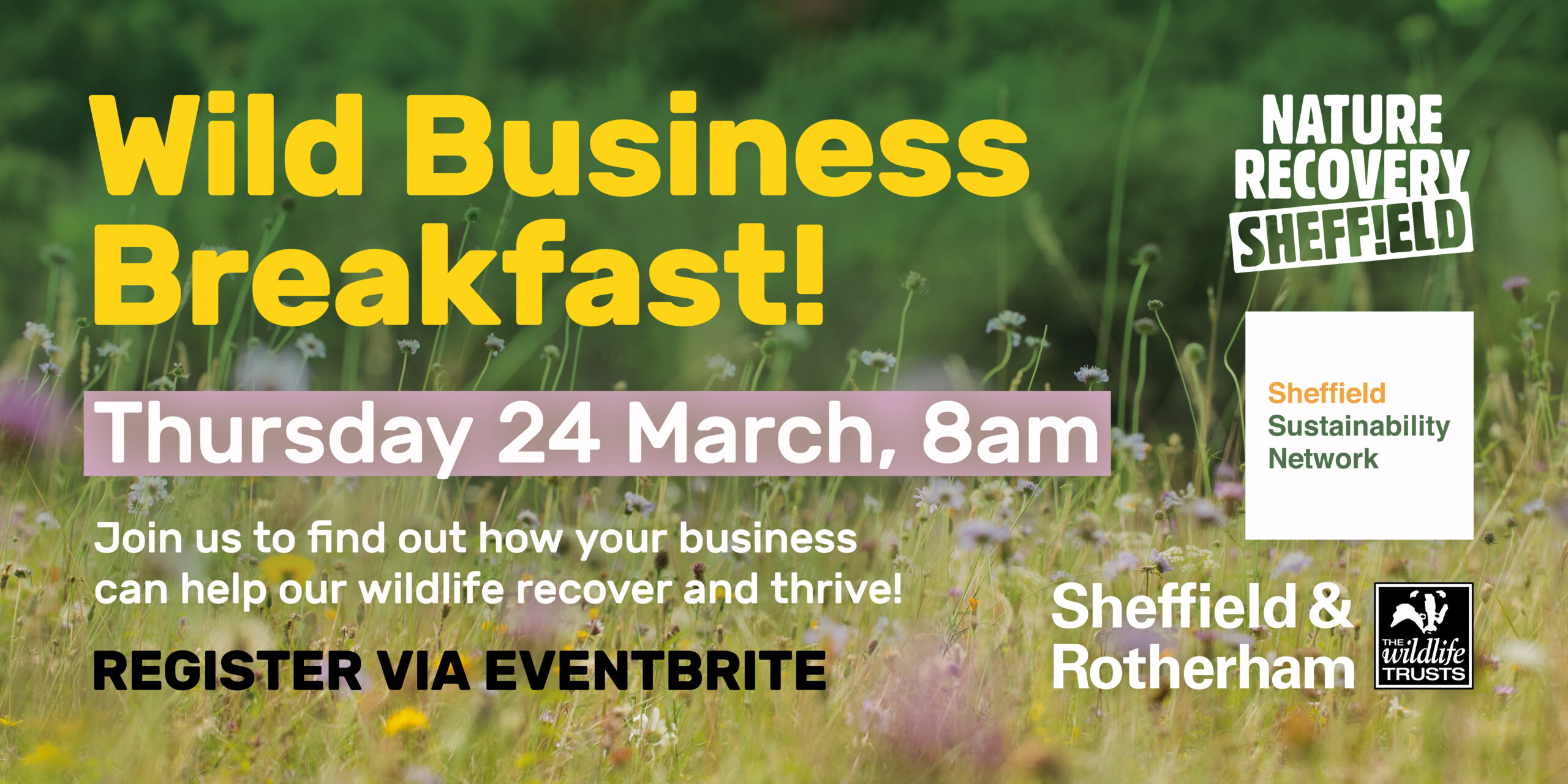 Wild Business Breakfast
Join Sheffield Sustainability Network and Nature Recovery Sheffield for an online breakfast meeting on Thursday 24 March at 8.00am.
Sheffield Sustainability Network is a group of like-minded people who are working together to drive a positive change in how our organisations operate and we can help each other. 
Nature Recovery Sheffield is a coalition of organisations and individuals taking action for the restoration of nature across our city.

We've come together to host an online breakfast meeting on Thursday 24th March about the challenges facing our wildlife and special places for nature, and talk about how businesses might be able to help.
As well as a climate crisis, we are also experiencing a nature emergency. The most recent UK State of Nature Report shows more than 1 in 10 of over 8,000 species assessed are at risk of extinction – with 1 in 4 UK mammal species at threat of being lost.
These national declines mirror those seen in our area too, with once common species like water vole, willow tit and white-clawed crayfish now barely clinging on in very small populations.

Nature Recovery Sheffield have been working with local people on a draft plan to tackle the problems causing these losses – but we need your help too.

If you are a local business, charity or other organisation that is keen on sustainability and wants to ensure Sheffield's economy contributes to improving our city for nature, please join us for an informative and inspiring start to your day.
For more details about Sheffield Sustainability Network and Nature Recovery Sheffield, follow the links below:

sheffieldsustainabilitynetwork.org
wildsheffield.com/naturesheffield