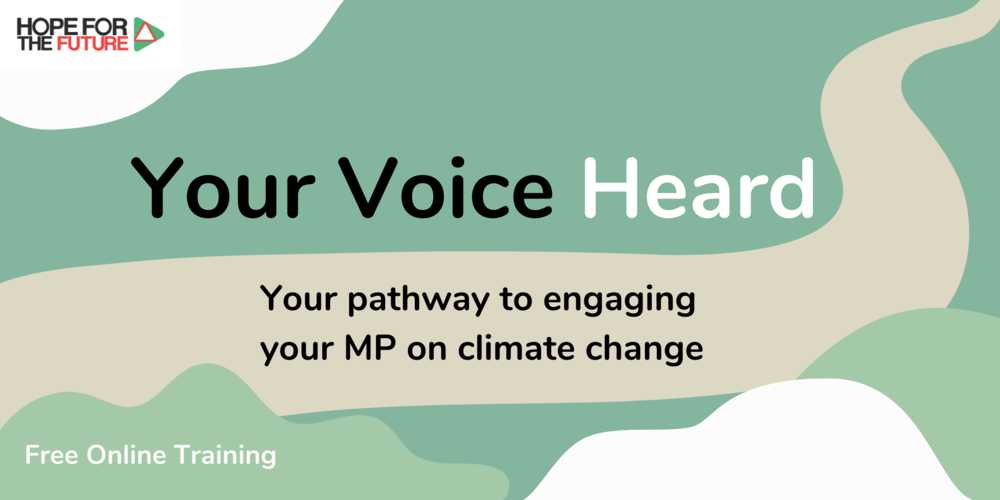 Your Voice Heard: Pathways to Effective MP Engagement
Building MP relationships for effective change: climate communications training with Hope for the Future.
This free relationship-building training from climate communications specialists, Hope for the Future, will provide you with the tools to communicate the urgency of climate change to politicians and decision-makers.
Hope for the Future is a climate charity which works to equip communities, groups and individuals across the country to communicate the urgency of climate change with their local politicians. Our vision is to see communities and their elected representatives across the UK come together to take decisive action on climate change.
Based on our 7 years experience engaging MPs, this training provides you with the skills to build strong relationships with your elected representatives on climate change, whether you've never engaged your MP before or if you're a seasoned campaigner.
This training is open to all and so covers general principles and techniques. If you're part of a local group and would like to receive our training, tailored to your local area and your local MP, please get in touch at info@hftf.org.uk.