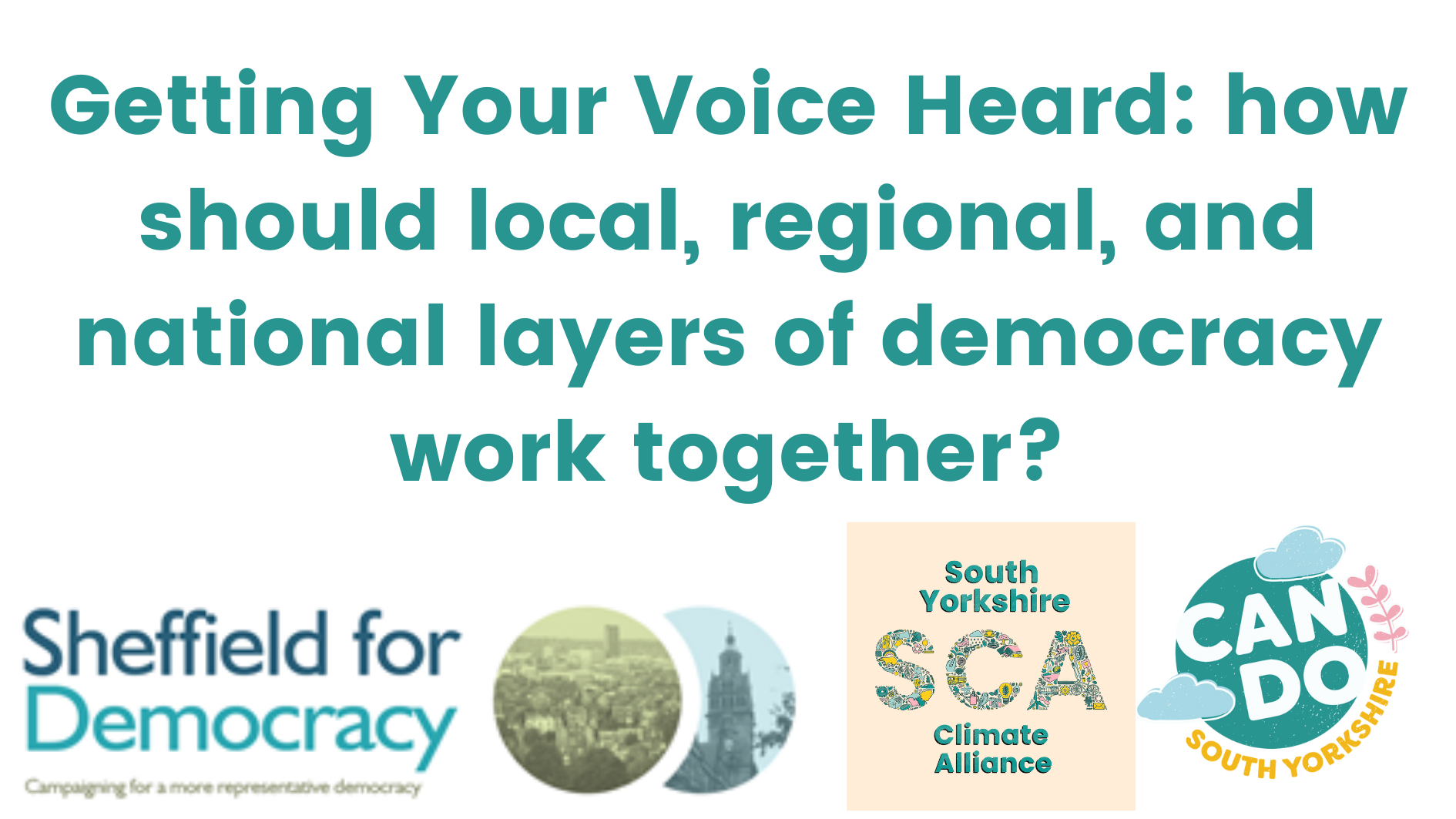 Getting Your Voice Heard: How should local, regional and national layers of democracy work together?
Join Sheffield For Democracy at the Quaker Meeting House (St. James Street, Sheffield, S1 2EW) for the fourth and final workshop in their series.
This session will address:
– how can we work the democratic system to improve local outcomes?
– how might national and regional links be used to benefit local campaigns?
– can these systems meet the challenge of climate change?