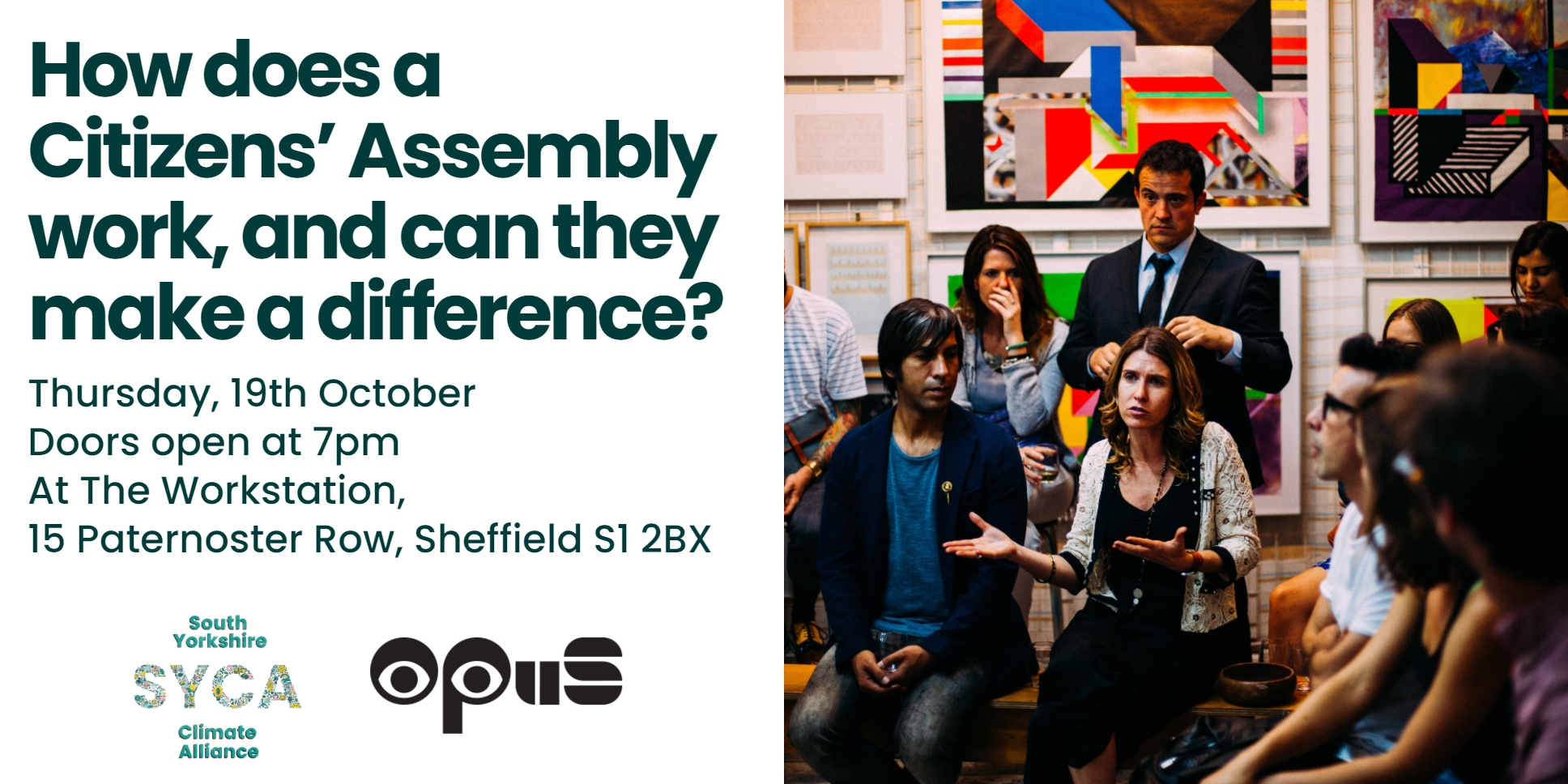 How does a Citizens' Assembly work, and can they make a difference?
Join us to find out how citizens' assemblies work, what makes them special and some of the problems they have helped unlock
Oliver Coppard, South Yorkshire's Mayor, is convening a Citizens' Assembly on climate change over the next few weeks to consider "how we should "respond, to build a thriving and sustainable future for South Yorkshire" . Around 100 citizens from across South Yorkshire will be involved, and it should be a landmark event for us all.
The idea isn't new, it dates back to ancient Greece. It has proved to be a surprisingly successful way of solving seemingly intractable problems that politicians – ever conscious of the need to be re-elected – find impossible to face up to.
Dr Jayne Carrick, a research associate at Sheffield University, has studied how citizens' assemblies have operated across Europe over recent years, and was on the research and evaluation team for Climate Assembly UK. Jayne will be talking us through how they work, what makes them special and describing some of the problems they have helped unlock. More importantly – what happens to the people involved and their recommendations when the process ends.
"I am really looking forward to hearing people's thoughts about the upcoming citizens' assembly on climate change and answering questions about how citizens' assemblies unfold – this explainer session promises to be a great event!"
Oliver Coppard and the leaders of the four local authorities in South Yorkshire have been invited to attend this 'explainer' event – but this is an event for you, the citizen. Join us to make yourself better informed of what is being done in your name. You can join in person, or by webinar.
Organised by Opus Independents and South Yorkshire Climate Alliance
Register on Eventbrite to attend in person or online:
https://www.eventbrite.co.uk/e/how-does-a-citizens-assembly-work-and-can-they-make-a-difference-tickets-733415614847