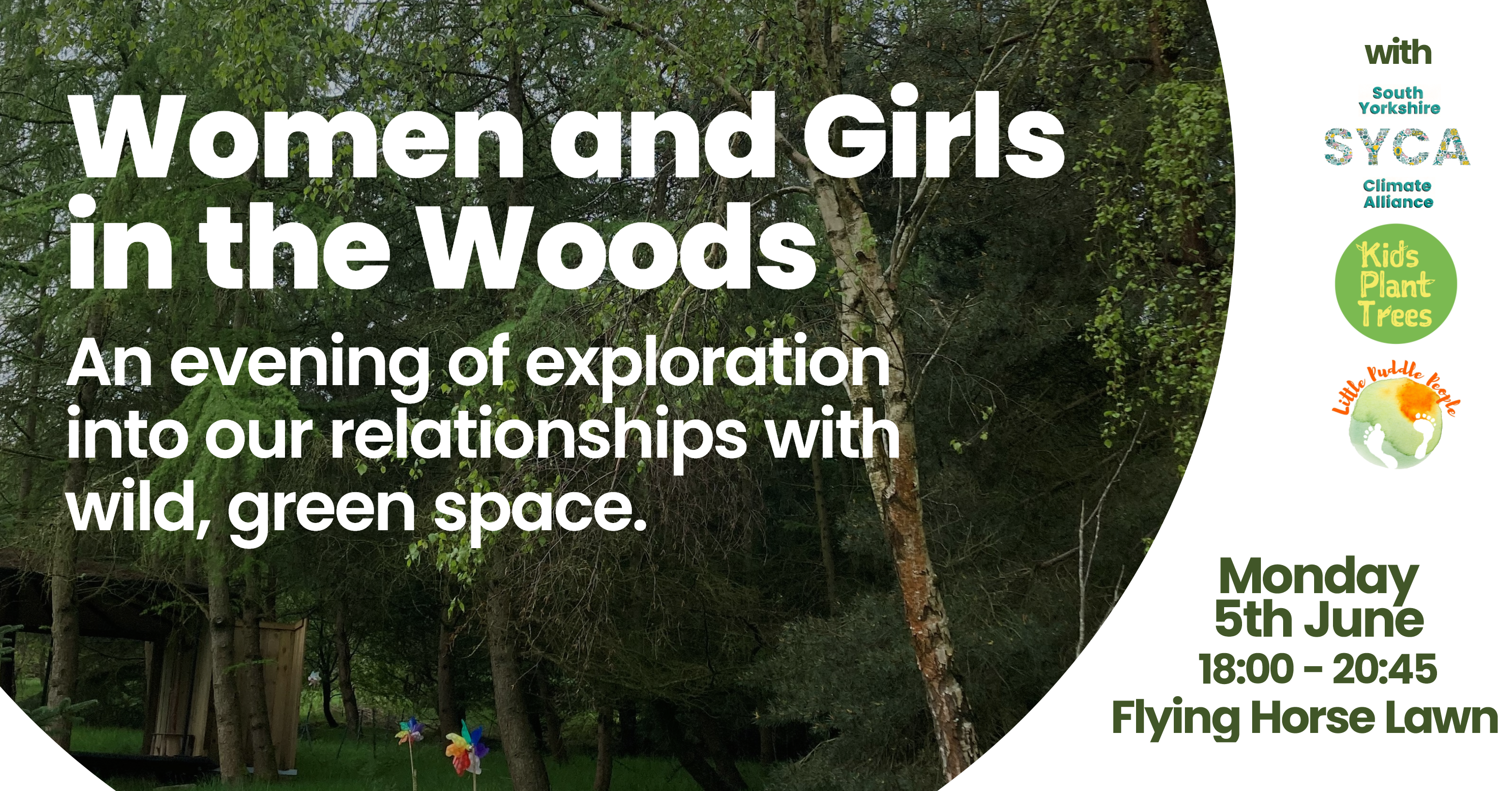 Women and Girls in the Woods
This World Environment Day, South Yorkshire Climate Alliance would like to invite women and girls (aged 11+) to join Rachael Smith from Kids Plant Trees, and Helen Wilson from Little Puddle People, for an evening of exploration into your relationship with wild, green space.
Green spaces and trees could have an increasingly important role in the future of Sheffield as we work to restore nature and build a City resilient to the impacts of climate change, but will these spaces feel welcoming to women and girls?
Surrounded by evening birdsong, we will gather around the campfire in a safe and private woodland with a foraged drink. We will use storytelling, foraging, crafting and mindfulness techniques to explore how we, as women and girls, feel alone in the wild.
As we gather in a circle we will have the opportunity to creatively reimagine ourselves and our environment with an opportunity to share our thoughts and experiences if we wish.
The evening will end with a fire ceremony and short guided walk across the wildflower meadow. Watch out for the resident Hares!
Please dress appropriately for the weather, this event will take place outdoors. If it has been raining recently the site can get wet and muddy so choose appropriate footwear.
Please bring along a drink of water and a small towel. Vegan hot drinks and snacks will be provided.
There is a small car park at the entrance to the site on Lodge Lane and this will be our meeting point.
There is a very well maintained composting toilet onsite.
The event is suitable for women and girls aged 11+. Girls under 16 must be accompanied by an adult.
This event is a collaboration between
South Yorkshire Climate Alliance